Crochet Book Reviews Project Gallery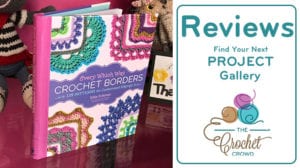 Sometimes we want to make something, our crochet hook is just itching to be used but no ideas as to what it is we want to make. Try checking out some books for some inspiration. Or if you are like me collecting patterns is part of the crochet addiction.
It starts with yarn them moves on to when you find your favourite hook you really should have the whole set because we never know what size we will need down the road. Then almost as wonderful as the yarn is the patterns.
Pattern Suggestions