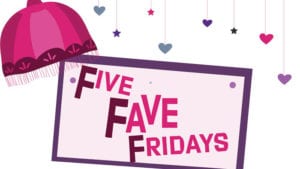 Crochet Five Fave Friday Patterns
Crochet Five Fave Fridays are here to inspire you with crochet ideas that we have enjoyed making. Favourites are really personal depending on you.
I have curated the 5 top favourites of the year and have added the next 5 top favourites as determined on YouTube. Essentially, here are 10 ideas. Each one has a video tutorial to use as well.
1 - Crochet One-Skein Baby Blanket
The Crochet One-Skein Baby Blanket is a very simple repeat pattern. It comes in as a first place for the number of people crocheting this lovely sample. As promised it's just one skein of Caron One Pound Yarn.


2 - Crochet Beginners Baby Blanket
The Crochet Simple Baby Blanket is using the thick yarn of Bernat Blanket Yarn. A blanket takes about 3 hours to make.


3 - Crochet Corner to Corner Graphghans for Beginners
Learn how to take pictures with a C2C Graphghan Concept.


4 - Crochet Simply Shawl
The Crochet Simply Shawl is the most popular shawl of our collection. It surprises me a bit as it's pretty simple but looks so elegant.


5 - Crochet Hugs and Kisses Baby Blanket
The Crochet Hugs and Kisses Blanket are one of the most popular blankets ever that we have on file.


Bonus Favourites
6 - Crochet Lush Life Blanket
The Crochet Lush Life Blanket is one of the most popular for the textured series of blankets we have in our collection.


7 - Crochet Arrow Stitch Blanket
The Crochet Arrow Stitch Blanket is a really beautifully textured blanket that many crocheters enjoy making.


8 - Crochet Easy Baby Jacket
The Crochet Baby Jacket is part of a set that includes a teddy bear looking hat that is included with the pattern.


9 - Crochet Waffle Stitch Baby Blanket
The Crochet Waffle Stitch Blanket is a fabulous stitch for fluffy yarn like Bernat Pipsqueak Yarn.


10 - Crochet Chevron Blanket of Any Size
Crochet a Chevron or Wave Blanket in any size with the help of this pattern.


Pattern Suggestions
More Crochet Ideas