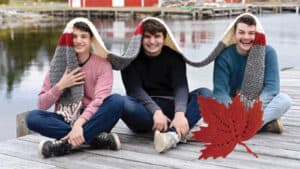 The Heritage Nova Scarf has the Canadiana iconic colours, which some refer to as work socks look. Designed by Daniel Zondervan.
The boys in this photo were cold the day these shot this and put the scarf over their ears to warm up a bit. So this shot was partially a fluke but so cute. From left to right are Thomas, Will and Mick.
Daniel is not a fast crocheter and prefers chunky yarns. He also gets bored quickly and wanted the texture in his project to keep himself interested. You can see, he varies the colours as well out of personal interest.
---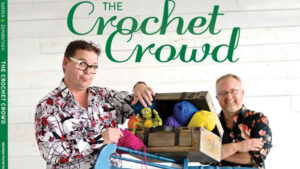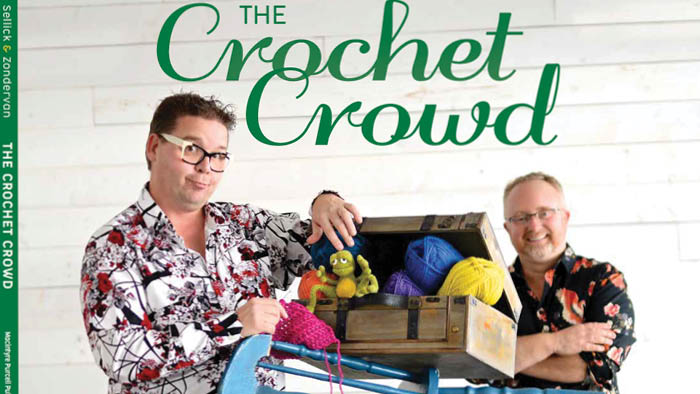 This pattern is inside our first book. Therefore, it's a paid pattern. Find this book at your local bookstore or have the store order it in for you. You can also find online places where you buy books.
ISBN: 978-1-77276-160-3
More Ideas
More Patterns In Our Book