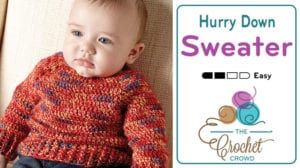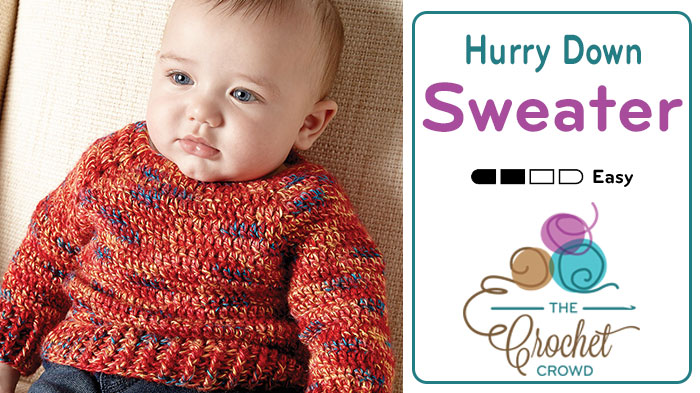 Crochet Hurry Down Baby Sweater
This really cute Hurry Down Baby Sweater comes in two different sizes for both 6 month and 12-month babies.
Technically speaking, the sweater is easy to crochet beginning at the top neck area and moving down to the bottom. Then you add the sleeves to finish this off.
This baby sweater has ribbing at the base of the sweater and the ends of the sleeves to provide a comfortable form-fitting fit. The main stitch is double crochet, which to me means, not a lot of time commitment with this project.


More Baby Sweater Patterns