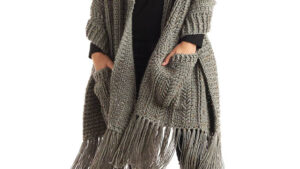 The Crochet Message Pocket Shawl pattern has a really nice texture. Showing the Larksfoot Track Stitch.
Designed to comfy and cozy. You can customize the length or sew the pockets to your comfort level with your arm length. The pocket is built into the panel, not slapped on afterwards.
If you love the panel of the shawl, you can have that as a blanket or any size by using the multiples of 13+8.
Once you start the pattern, it's an easy repeat throughout. There are actually two panels that make up the span of this. This allows the texture to appear symmetrical. It's sewn at the back. You could even enjoy this wrap without the pockets too.
More Ideas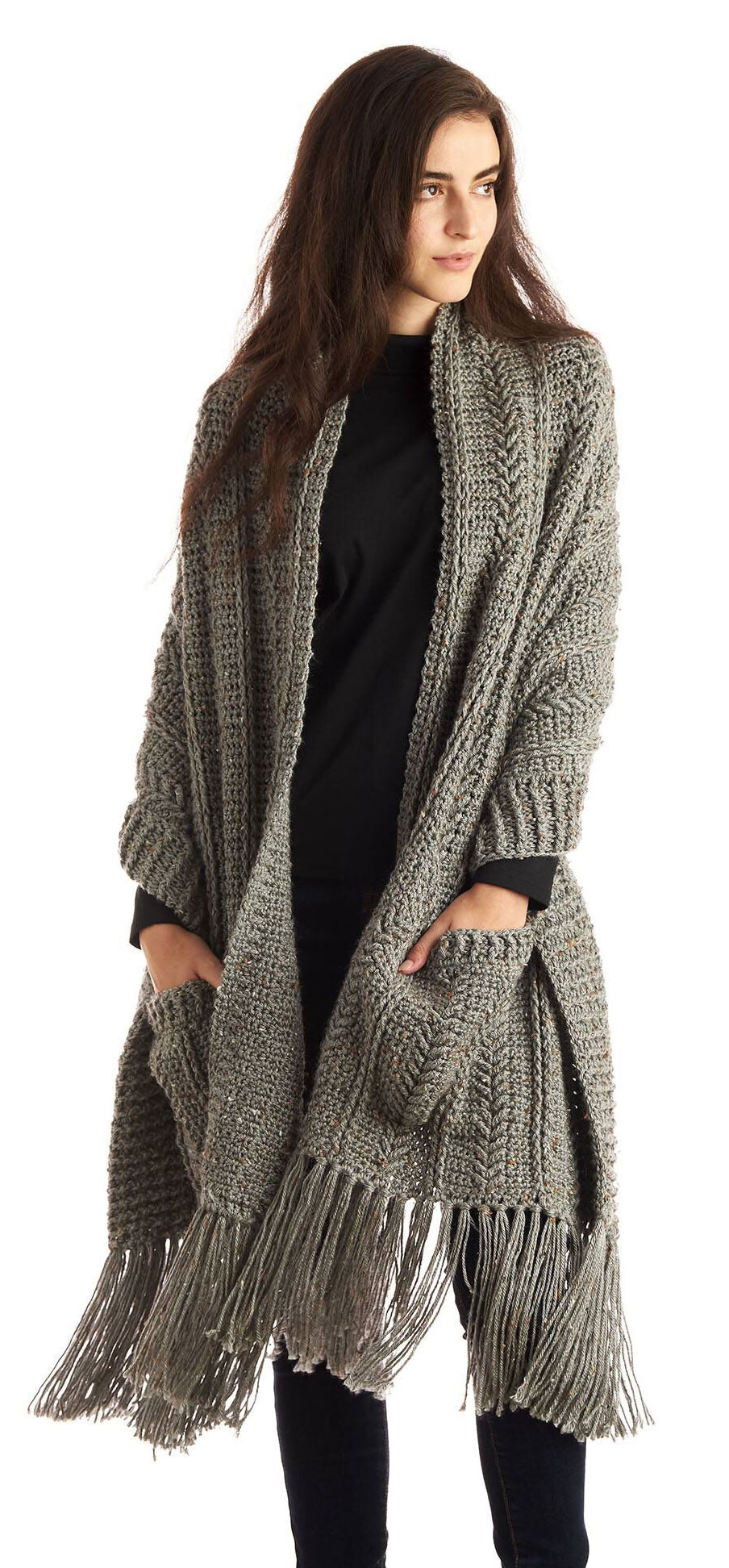 Tutorial
More Pocket Shawls/Wraps