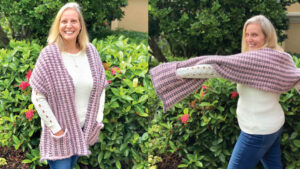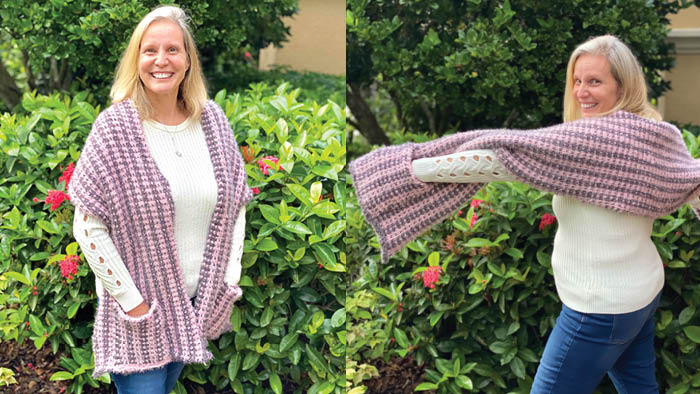 The Tunisian Simple Pockets Wrap pattern is designed by Anita Grover who's first passion in the yarn arts is Tunisian.
Rightly named as using the word as simple as the Tunisian Simple Stitch and Tunisian Slip Stitches are used in this. The stitching combinations creates a striping effect but it also creates the appears of a checkboard. It's really neat.
This is using Red Heart Hygge yarn.
More Ideas

Basics of Tunisian
More Pocket Wraps
More Tunisian