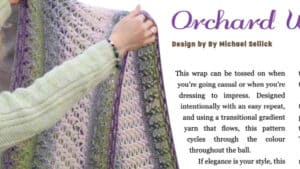 The Crochet Orchard Delicate Wrap is designed by Michael Sellick, it's a sister wrap with other designs he's completed.
It's very generous in length measuring 90″ long and 20″ wide using Red Heart It's a Wrap yarn. While this one is in the book, the other two are free designs.
---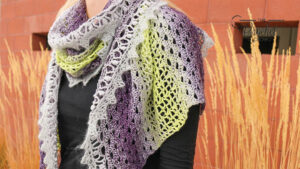 It's a Beautiful Crochet Whirled Wrap was designed for Jimmy Beans Wool back a few years ago.
Very generous in length to provide a unique drape look.
Included with the design is a free tutorial to show you how to make it. as well. A crochet diagram is also available.


---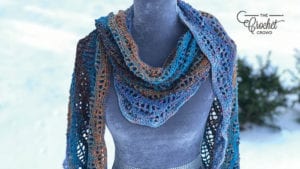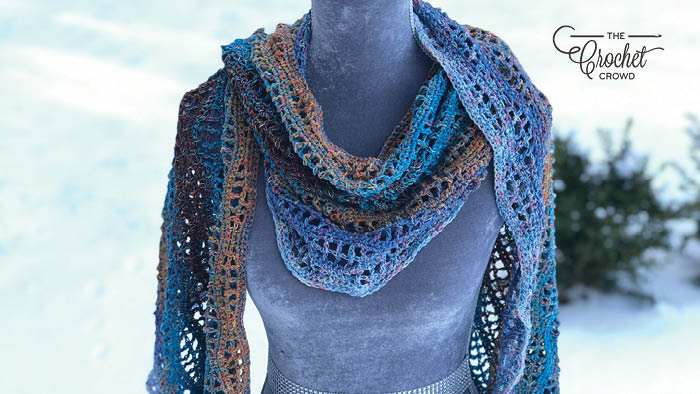 The Crochet Wave Wrap was designed for a crochet cruise and was the second in line for this series. The Orchard Wrap is the 3rd in line for this series which is in our book.
Included with the design was a crochet diagram to assist you.


---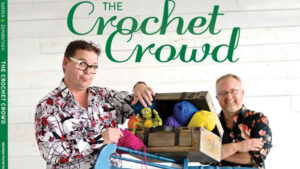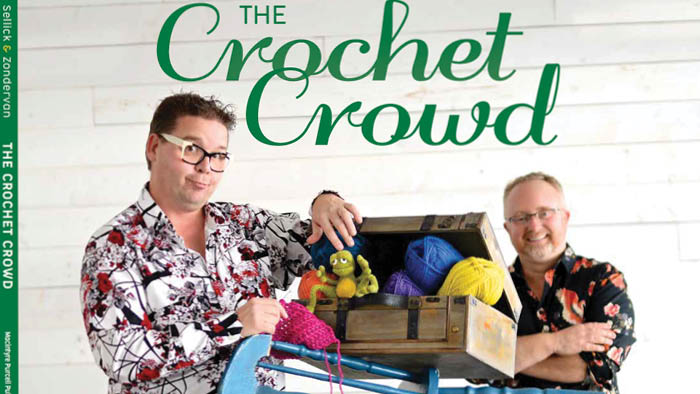 This pattern is inside our first book. Therefore, it's a paid pattern. Find this book at your local bookstore or have the store order it in for you. You can also find online places where you buy books.
ISBN: 978-1-77276-160-3
More Ideas
More Patterns In Our Book