Mosaic Pillow Pattern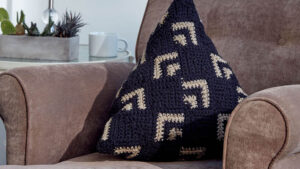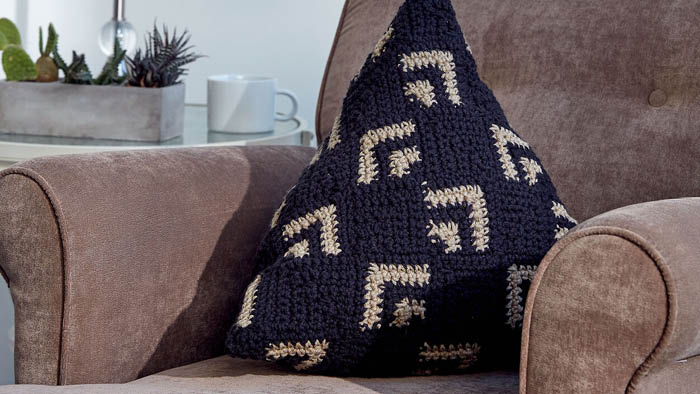 I am a huge fan of pillows, whether it's on the bed couch or a chair, they are a fun way to dress up any room, as well as provide a little more back support. I came across this Crochet Mosaic Pillow and absolutely loved it's unique shape.  If I were to make up this pattern I'd most likely use bright colours, I love bright colours, but I like to use pillows as a pop of colour.
The Mosaic Pillow is classed as an experienced pattern and is defiantly out of my capabilities but I love a good challenge as well as am pretty stubborn. It may end up the most wonky-looking triangle anyone has ever seen, but I'm excited to give this a go. Made using Caron One Pound I would love to see this pillow worked up!


Pattern Suggestions
Crochet Mosaic Pattern Ideas