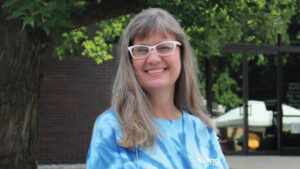 Jeanne Steinhilber is from the United States in the midwest. She has mastered the concept of easy repeating but keeping the pattern interesting enough to prevent boredom from taking over.
Like many crocheters, she crochets for others more than herself. Since joining us back in 2015, Jeanne has developed a long list of free patterns for you to enjoy. Some are filmed as tutorials as well.
You can click on the picture below if you feel inspired. All but 3 book patterns are free to use.
---