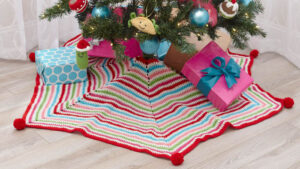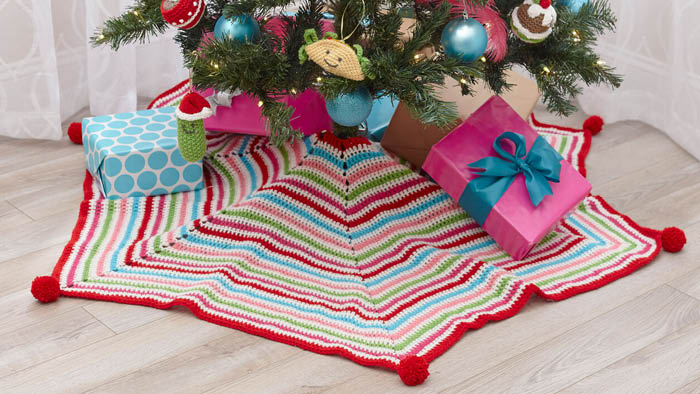 The Crochet Pompom Trimmed Christmas Tree Skirt is easy to follow the pattern.
There are two rows in this easy to repeat pattern. 1 row is double crochet, the next is a half double crochet. The colour changing is really up to your own personal choices. However, there is a colour sequence in the pattern if you wish.
You can also make pom poms.

More Ideas
Tutorial
More Collections