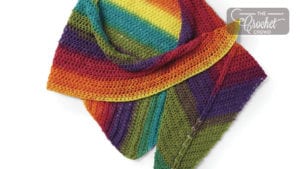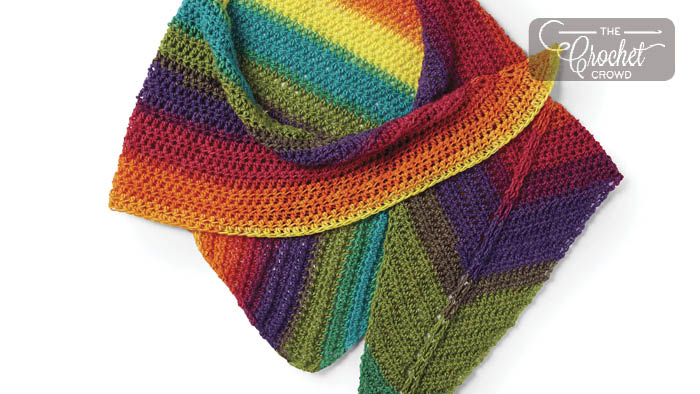 Crochet Rainbow Shawl
The Crochet Rainbow Shawl is an asymmetrical design that is classified as easy but I think it's more suited for an intermediate level. I feel a crocheter needs to see the visual queues for potential aggravation of continuous counting.


The pattern is using Caron Skinny Cakes but is a limited time product at Michaels. I subbed for Sugar Bush Dawson yarn. I don't know how many hanks I will need as I am making it during the tutorial. You can substitute with the hook and yarn as long as they complement each other.
For myself, I really struggled with this written word until did a crochet diagram. For your convenience, I have drawn what it looks like in crochet symbols. The video may be a bit long-winded for those who prefer to get on with things quicker.
I spent time in the video tutorial to show you things you can watch for.
More Ideas
Crochet Diagram
In the video, you see me correcting this diagram. It's been corrected below. Click the picture to download.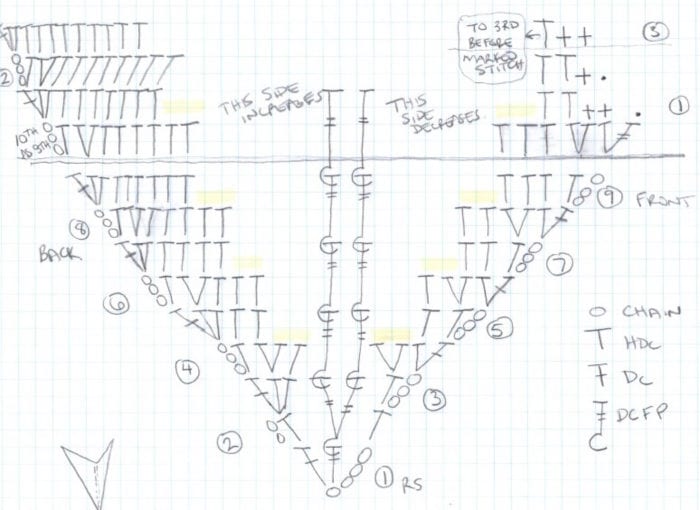 Tutorial
More Shawl Ideas