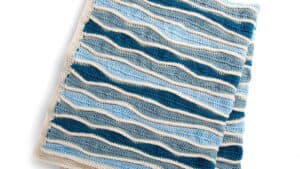 Really unique approach to waves in a blanket is the Crochet Random Waves Blanket. A true wave without obvious symmetry.
The row repeats are rows 3 to 26. There is balance so it's not completely random and once you do the repeating sections, over and over, the pattern symmetry will be seen.
I used Red Heart Super Saver Ombres in my example in the tutorial. I am guessing based on yardage that you would need 5 Balls of Super Saver Ombres Scuba and 4 balls of Super Saver Ombres Hickory. I did the final border in Red Heart Super Saver Cafe Latte.
The Trick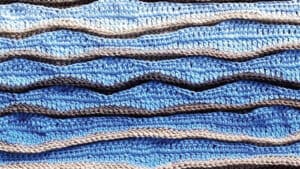 The bottom part of a new wave is counted out as you crochet. The top part of the wave, if you know how to view stitches and can see what the stitches are, the top of the wave is exactly the same stitch. So you wouldn't need to count that.
The ripping of the brown in my sample or the white in the real sample is always the same stitch going across and back.
So truly, there's only 1 row to count.
More Ideas

Tutorial Cheat Sheets
The cheat sheets are used in the tutorial and marked for teaching purposes. I have watermarked the diagrams provided in the pattern for easier following the tutorial. All 3 pages are available in one free download.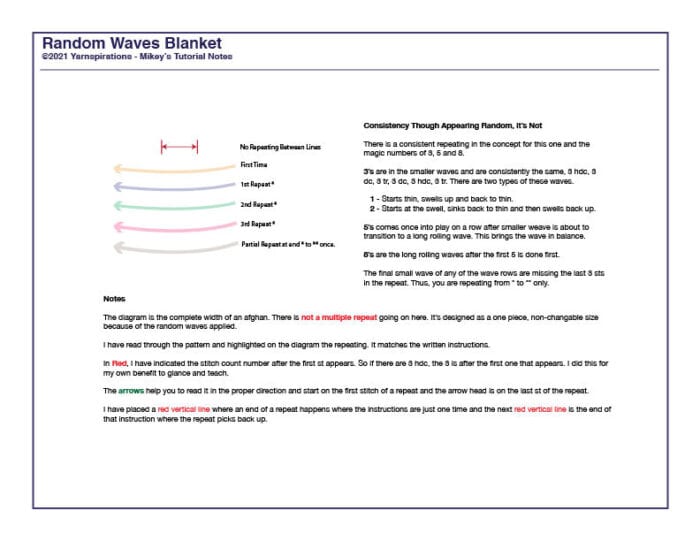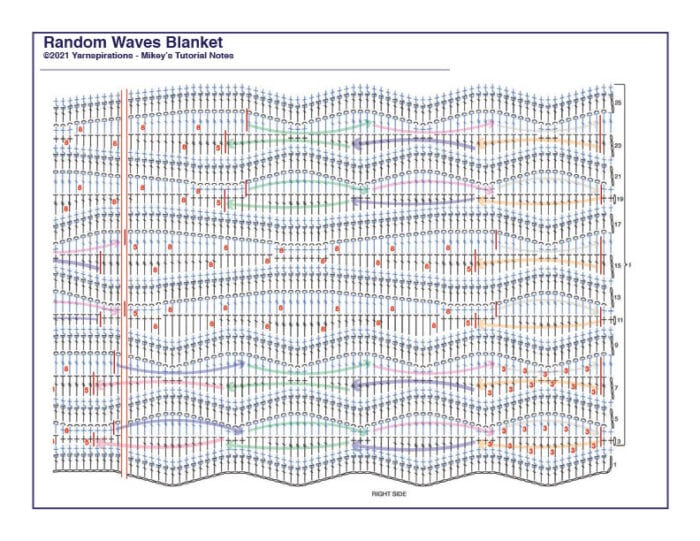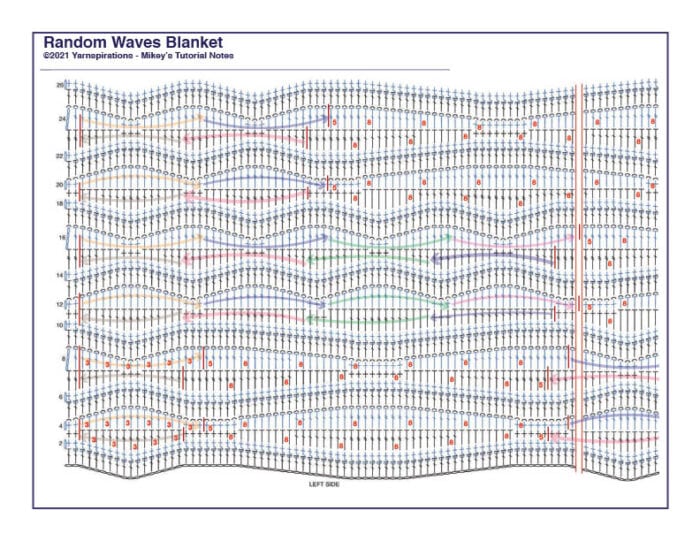 Tutorial
More Collections