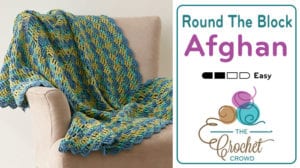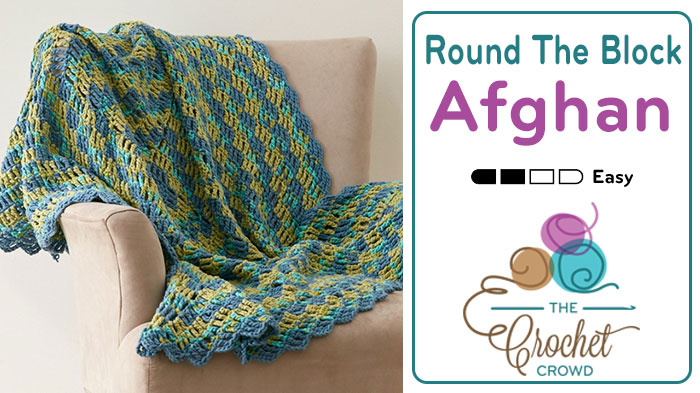 Crochet Round the Block Afghan
Very similar to a corner to corner or c2c as you know it, introducing the Round the Block Crochet Afghan. We've done a similar project like this before with the Cottage Throwback in 2015. Now we revisit this pattern using the new Bernat Maker Home Dec Yarn.
Due to the thickness of the yarn and size of the crochet hook, an afghan like this can be made really quick. It's definitely an accent piece for your home. It's 72% cotton mixed with polyester. It will keep you warm when you need to and due to cotton being a property of this afghan, it will keep you from overheating too.
This is one of those projects where you need to get about 3 – 4 rounds into the project before you start really seeing the visual effects take shape. The yarn needs to relax and adapt to your stitchwork and you will see it automatically adjust and drape beautifully too.
The video tutorial below will walk you through the stitchwork and I talk extensively about the crochet diagram to ensure you don't lose your bearings. Also, I have tips on what you are looking for to make this a whole lot easier for you.


Pattern Suggestions
Video Tutorial
Afghan Pattern Ideas