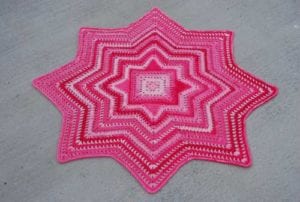 Crochet a Blanket
My favourite thing to crochet is baby blankets.  They are smaller and I can get quicker gratification on completing a project.  And there is always someone I know having a baby.
In our Crochet-Along Crochet Crowders Facebook Group, one of the members, Julee Fort has offered a free pattern on Ravelry called, It all Started with a Square.  I started this on my lunch hour on a Friday and completed it on Sunday afternoon.  And that's with doing a few other projects on Saturday too.  I made mine with 2 balls of Ice Magic Light so I didn't have to change colours, but you can really have fun with colour on this crochet pattern.  Also, don't feel like you have to stop at the baby size.  This would make a fabulous afghan for your couch or bed.  It would be really great in your favourite sports team colours for taking along to those outdoor fall games.
It's a fun little pattern so if you are in need of a super-fast project, give this one a try.


Pattern Suggestions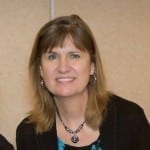 Be creative! 🙂 – Jeanne – The Crochet Crowd
Patterns by Jeanne