Reading Time:
2
minutes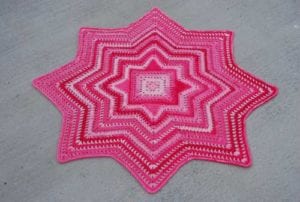 Crochet a Blanket
My favorite thing to crochet is baby blankets.  They are smaller and I can get quicker gratification on completing a project.  And there is always someone I know having a baby.
In our Crochet-Along Crochet Crowders Facebook Group, one of the members, Julee Fort has offered a free pattern on Ravelry called, It all Started with a Square.  I started this on my lunch hour on a Friday and completed it on Sunday afternoon.  And that's with doing a few other projects on Saturday too.  I made mine with 2 balls of Ice Magic Light so I didn't have to change colors, but you can really have fun with color on this crochet pattern.  Also, don't feel like you have to stop at baby size.  This would make a fabulous afghan for your couch or bed.  It would be really great in your favorite sports team colors for taking along to those outdoor fall games.
It's a fun little pattern so if you are in need a super fast project, give this one a try.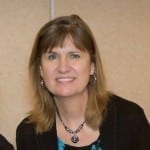 Be creative! 🙂 – Jeanne – The Crochet Crowd