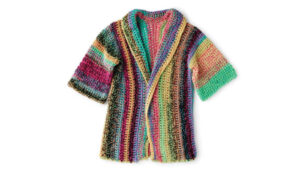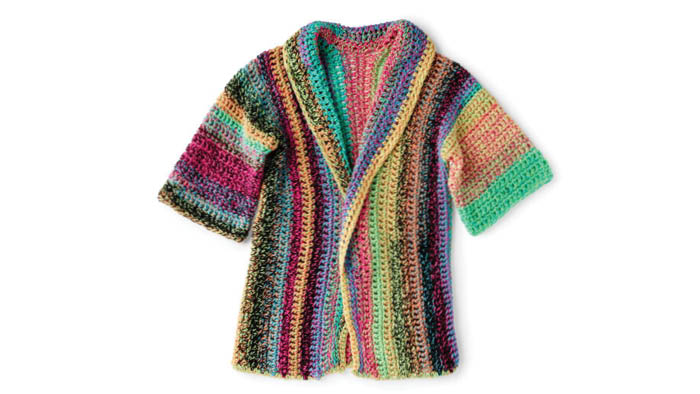 The Crochet Easy to Wear Cardigan is a more generic and free-flowing garment to wear. Using Roll With It Tweeds yarn.
Sizes in the pattern are small to 3 XL. This is designed as a grab-and-go concept that is intended to be really casual. Just to remove the chill from the air or support your favourite hobby.
It's like a box shape with a collar and sleeves added to it. It's not overly complicated to make your own. See the sizing charts for bust sizing and more. There are no buttons on this but you could always improvise if it suits your own fancy.
More Ideas

Tutorial
Not at this time.
More Clothing