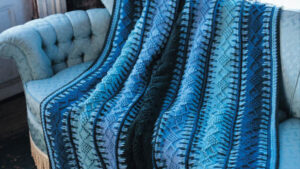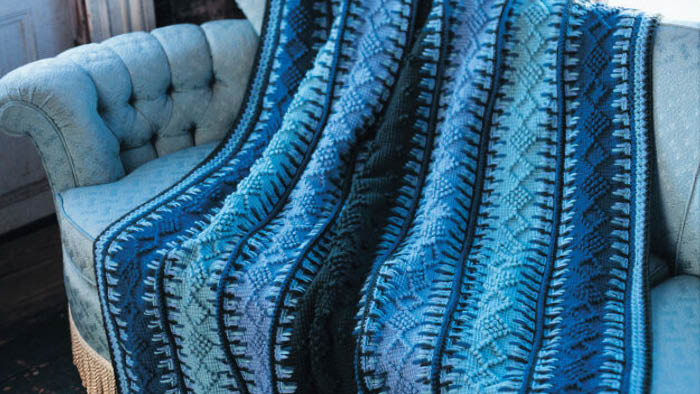 The Tunisian Timeless Blanket is crocheted in panels so there's not a lot on the afghan hook.
This is a true stitch sampler at its finest. There are stitches like Long Double Crochet, Beginning Joining Stitch, Joint Stitch, Clusters and Beginning Cluster Stitches.
Speaking honestly. I don't really understand this pattern fully but our team member, Anita, would be able to pick this is up easily.
I think it could be the amazing colour of this blanket that is throwing me off but I am intrigued, nevertheless.
More Ideas

Tutorial
Not at this time.
More Tunisian