---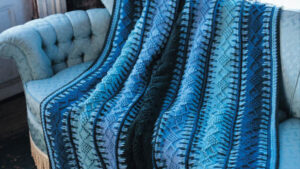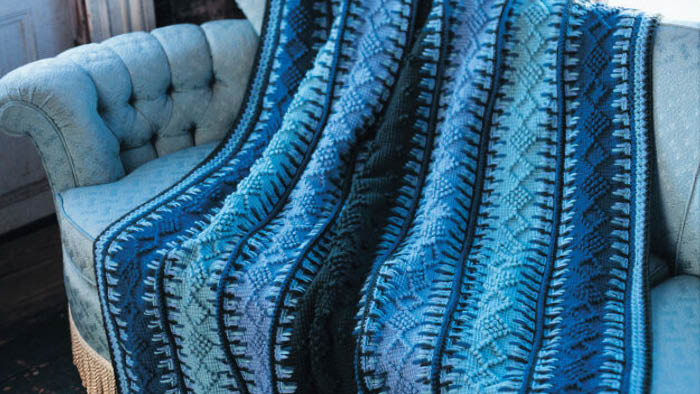 The Tunisian Timeless Blanket is crocheted in panels so there's not a lot on the afghan hook. Anita, our team member who adores Tunisian is recommending a 7 mm afghan hook instead of a 4.5 mm hook. It will go faster for you to make this and she feels the stitch definition is still really good. You can still use the hook size in the pattern.
This is a true stitch sampler at its finest. There are stitches like Long Double Crochet, Beginning Joining Stitch, Joint Stitch, Clusters and Beginning Cluster Stitches.
Speaking honestly. I don't really understand this pattern fully but our team member, Anita, would be able to pick this is up easily.
I think it could be the amazing colour of this blanket that is throwing me off but I am intrigued, nevertheless.
---
Dates of Video Launching
Introduction – April 10th

Warm Up to Learn Tunisian – April 16th

Options to Change Sizing – April 18th

Tunisian Picot Stitch Stand Along Tutorial – April 19th

Part 1 – Centre Panel – April 28th
Part 2 – Side Panels – May 9th
Part 3 – Panel Borders and Joining – May 22
Part 4 – Final Border – June 4th
---
Timeless Tunisian Worksheets
At the top of this article is the link for the Timeless Tunisian Worksheets. They are together as a four free pattern download which includes all the notes below. Included with the worksheets is the adjustment Anita did for the baby side version that is 32″ x 32″ square.
Anita figured out the stitch counts to easily review the list instead of counting the boxes on her own. This will be covered in the tutorial if you need more assistance.
You will see Mikey will be completing a sampler, Anita did the baby size and the full size has a significant amount of repeats. Because we had you change the hook to 7mm, your afghan will grow taller faster, so you may not need to do all 12 repeats thus cutting your time down.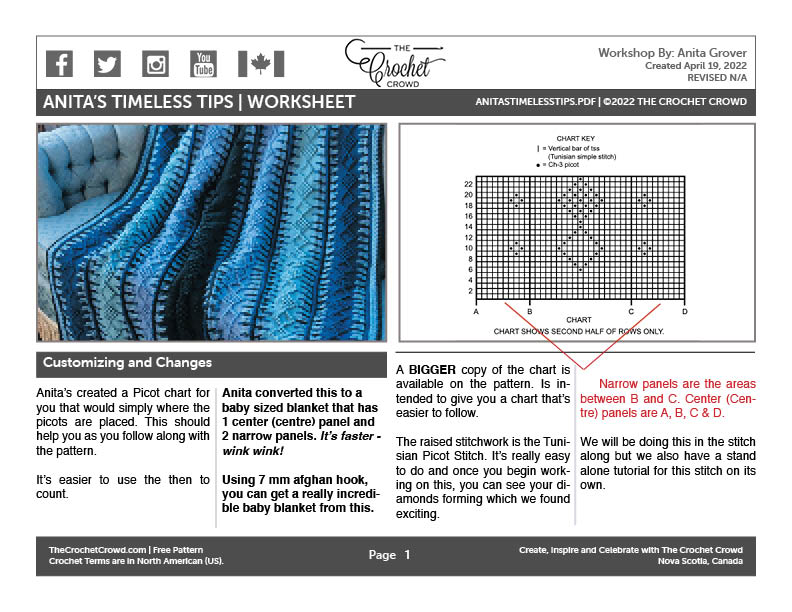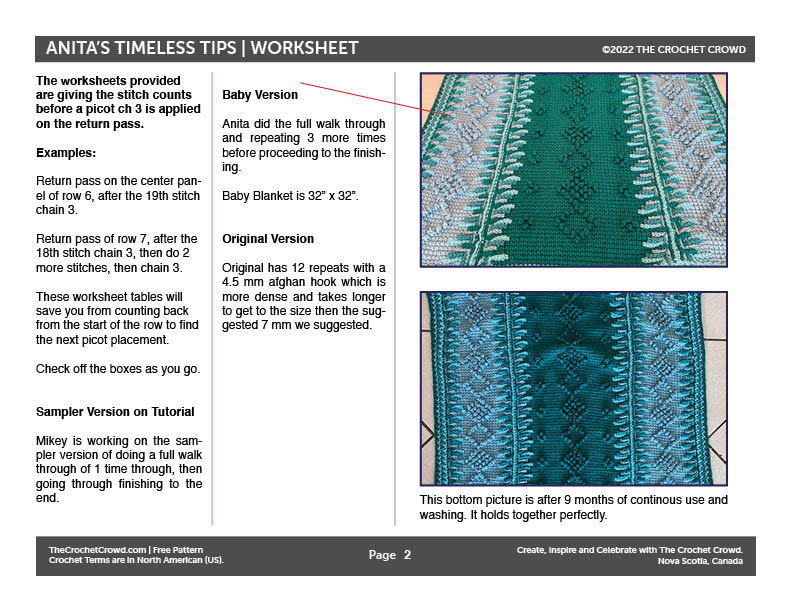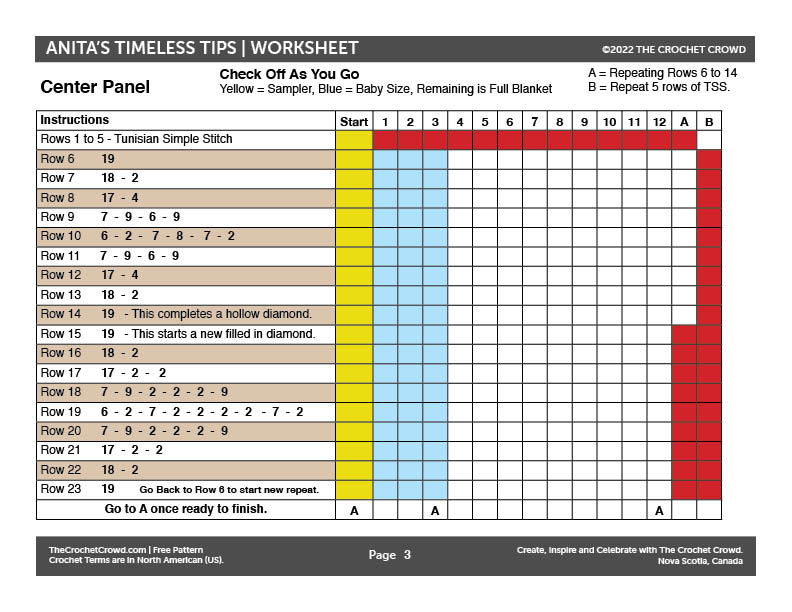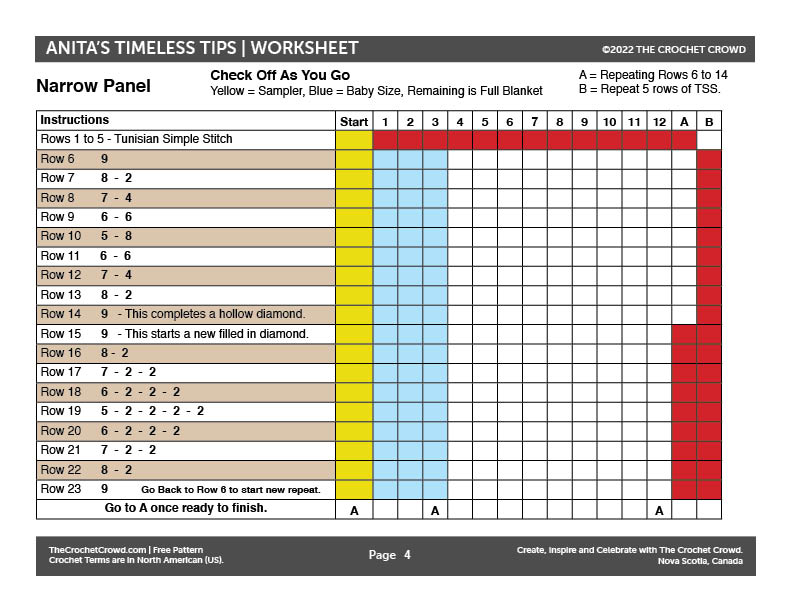 ---
More Ideas
---
Introduction
Options
Warm-Up Lesson – Tunisian for Beginners
Launching April 16, 2022 at 2 PM ET
Tunisian Picot Stitch Only Demonstration
Project Demonstrations
https://youtu.be/LEMugCdvGN0
https://youtu.be/OJns3bQ3SyM
More Tunisian