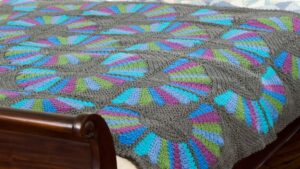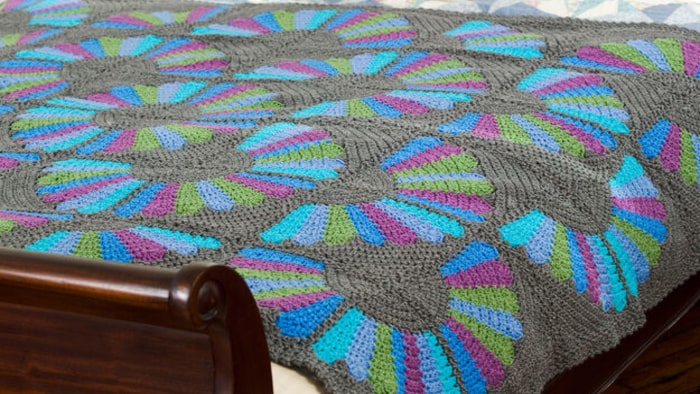 Growing up when I was younger a lot of the women in my family was into quilting, I couldn't stitch a straight line if my life depended on it. I always loved the look of the quilts they were working on and wished I had the ability to complete a blanket like that. I was always really excited to see them when they were done, so many pretty colours. This Fandango Throw pattern reminds me of a lot of some of the quilts they made, it feels like it a version of what they did that I could actually do, a "quilt" I could actually complete.
This beautifully intermediate pattern was Designed by Katherine Eng worked up using RED HEART® "Super Saver®. The Fandango is a great pattern if you are looking for a wedding gift inspiration or a great timeless gift to work up for grandchildren. I would love to see photos if you have worked up this throw. Happy Stitching.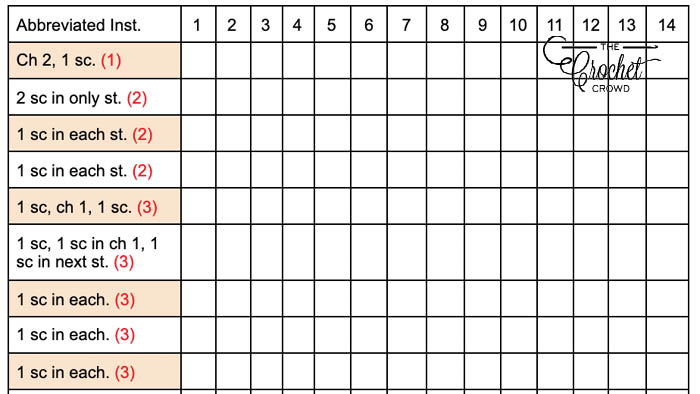 Extra Help
I created an extensive checklists for 3 sections plus extra help for understanding the pattern more. You can download the Fandango Worksheets Here.
The worksheets detail things I learned plus also extra help to speed you along. You can print as many copies of the checksheets you want.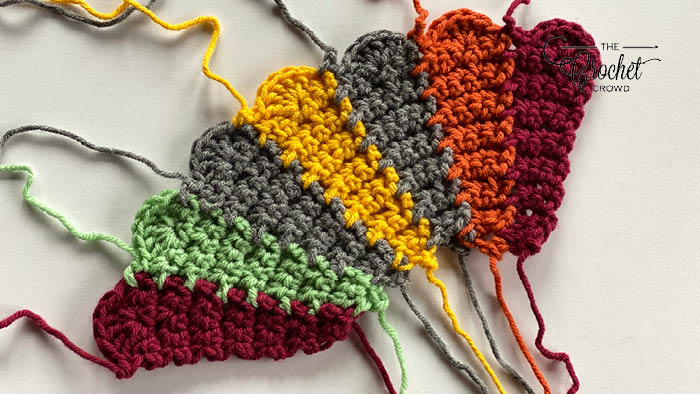 Pattern Suggestions
More Crochet Afghan Pattern Ideas
Tutorial