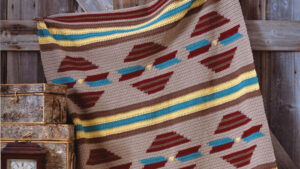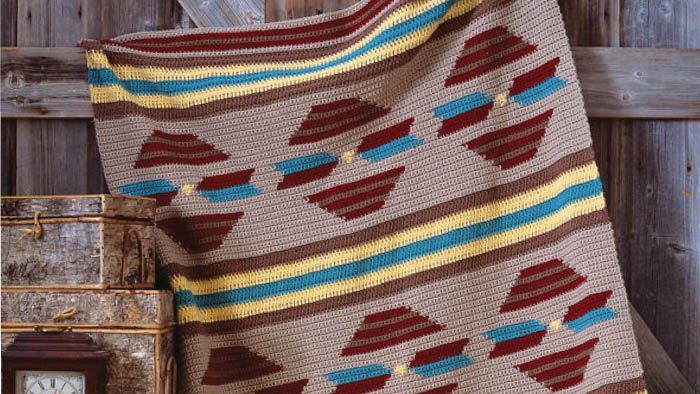 The Crochet Sunset Throw is a graphghan concept for the image on the throw.
This throw uses both double crochet and single crochet in the blanket. The major stripes across are double crochet and the image of the sunset is doing through single crochet.
This is not a tapestry project where the yarn colours are carried under the stitches for the entire row. Instead, there are bobbins (smaller balls) in play when the colour is active. This prevents bleed-through of colours peeking out from under the stitches.
The project includes a graph that you can follow for the duration of the project. It will be explained in further detail in the tutorial.
More Ideas

Tutorial
More Blankets