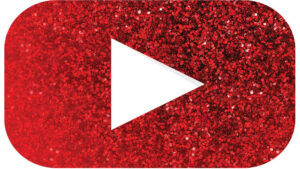 YouTube is constantly evolving and hosts come and go. Some hosts, like The Crochet Crowd, slam a lot of content while other hosts are more on a tempered release schedule. I'm a Stitch Ambassador for Yarnspiration which means I can teach a lot of projects without being the designer.
---
Being A YouTube Host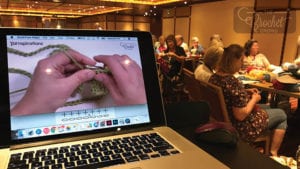 Being a host is extremely stressful, at least for me. It was a mere hobby that changed to a business format during my time on YouTube. As soon as you expose yourself to a public realm like YouTube, you are subjected to cheers and jeers. Some jeers can be so personally hurtful at times. I applaud all of the hosts on YouTube.
I've learned to pick my battles and know my personal limit on what I can accept for myself. The biggest issue with the platform is the users who are unaware of how to use YouTube. Very trigger ready to leave really condescending comments when sometimes, it's their lack of knowledge on how to use the search engines and more. It's a tough gig to inspire and be the host that people expect of you.
---
Let's Go Through the Top 10
Many channels that are leading are Spanish Speaking as crochet is more popular in countries where English isn't the first language.
#1 MilArt Marroquin – Leader of the pack with Spanish Speaking Tutorials from the USA. With 1.16 million subscribers. For those who speak Spanish. Some videos, marked with Subtitles, can be changed to other languages.
---
#2 The Crochet Crowd – Hosted by Mikey, aka me from Canada. English speaking and focused on everyday crocheters and posting nearly 1 tutorial per day. With 995,000 subscribers. Nearly all videos are subtitled and available in 35 languages due to the closed captioning team we have.
---
#3 TejiendodeCorazon – Spanish speaking channel with 784,000 subscribers from Canada. Focused on stitch combinations and ideas. You may not need to know Spanish to follow her as the steps are visible on camera.
---
#4 Naztazia – English speaking and highly influential is Donna from the USA. The channel has 1.07 million subscribers. Donna is really clear with instructions and includes her family as demonstrators on the channel. Donna's been at this a long time and has it all worked out.
---
#5 Liliana Milka – Spanish speaking YouTube Host from Mexico with 962,000 subscribers. You may be able to follow along with just observations. She has uber-cute crochet projects with fine details.
---
#6 Bella Coco – From the UK, English speaking crochet and craft channel. With 894,000 subscribers. She is pleasant to listen to and so many crochet project ideas for everyday crocheters. She has many tutorials that have topped over 1 million views each.
---
#7 Ahuyama Crochet – Broadcasting from Spain in this Spanish Speaking Channel. Now at 1.15 million subscribers. She has a really fine touch with projects with detail. You may be able to follow along with observation.
---
#8 HappyBerry Crochet – From the UK is an inspirational English speaking host. With 767,000 subscribers. She comes across as very approachable as a crochet host. From simple ideas to more complex ones. Lots to choose from.
---
#9 Bobwilson123 – My dear from Australia is Clare. We've been at it a long time together. Currently at 403,000 people. Usually, when I am doing summer up here in Canada, she's in the dead of winter in the southern hemisphere. She's a terrific host to engage with.
#10 Meladora's Creations for Crochet – English speaking host from Israel. She has 327,000 subscribers and a lot of projects for everyday crocheters just like us. You will be able to pick up great tips and tricks with Candy.
Feedspot has isolated 70 of the Top Crochet Channels going into 2021.
More Collections