DOWNLOAD KNIT ON GO HAT PATTERN
---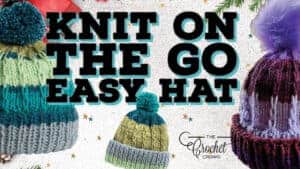 The Knit On The Go Easy Textured Hat had my curiosity as it's on the package of the Caron Colorama O'Go. Is the pattern this easy?
The best way to start a new pattern you don't understand is to begin with what you know. I wasn't sure how to do the pattern repeating with the Sl1Pwyib. I was a bit nervous. I didn't know what K1 with wrapping yarn twice meant either. So I didn't worry about it until got there.
I found resources online to show me what exactly is and the advice others had. From there, it clued into me. I took about an hour to figure out how the long loops were achieved. My crochet brain was thinking about how the loops are made and then placed back onto the needles. With knitting, everything is in play all the time.
Once I got over my hurdle and did the pattern repeat 1 to 4, I finally got it and was delighted. I'm not great as Double Point Knitting at the top of the hat, but the only way to get better is to try. It turned out nice.
My name is the purple one in the picture using Caron Colorama in Concord Crush. I love it! I'm pretty proud of myself for achieving another knit hat pattern I have only dreamed about doing but was never sure I was capable.
I really want to try knitting intarsia next. One never knows until I try and give it my very best.
---
Pattern Details
Project Size: Average Adult. The pattern isn't adjustable for kid sizes.
Gauge: 12 sts and 17 rows = 4" in stocking stitch.
Designer: Yarnspirations Design Team
Stitch Multiple is not applicable. The looping is in sets of 4 of that helps to know.
Needle Size on Pattern: 6.5 mm / US 10.5
Yarn In Pattern: Caron Colorama O'Go. The colour in the tutorial is Concord Crush.
Pattern Date or Last Revision Known: September 27, 2022
Please use the pattern for details on yarn quantities, gauge and other details not listed here. This pattern may have been updated since the creation of this tutorial, and the information or presentation of the printable PDF may have been changed without notice.
More Ideas
My first knit hats are in beanie or brim style. These are Mikey's Knit Beanie and Brim Pattern. The tutorial is also included.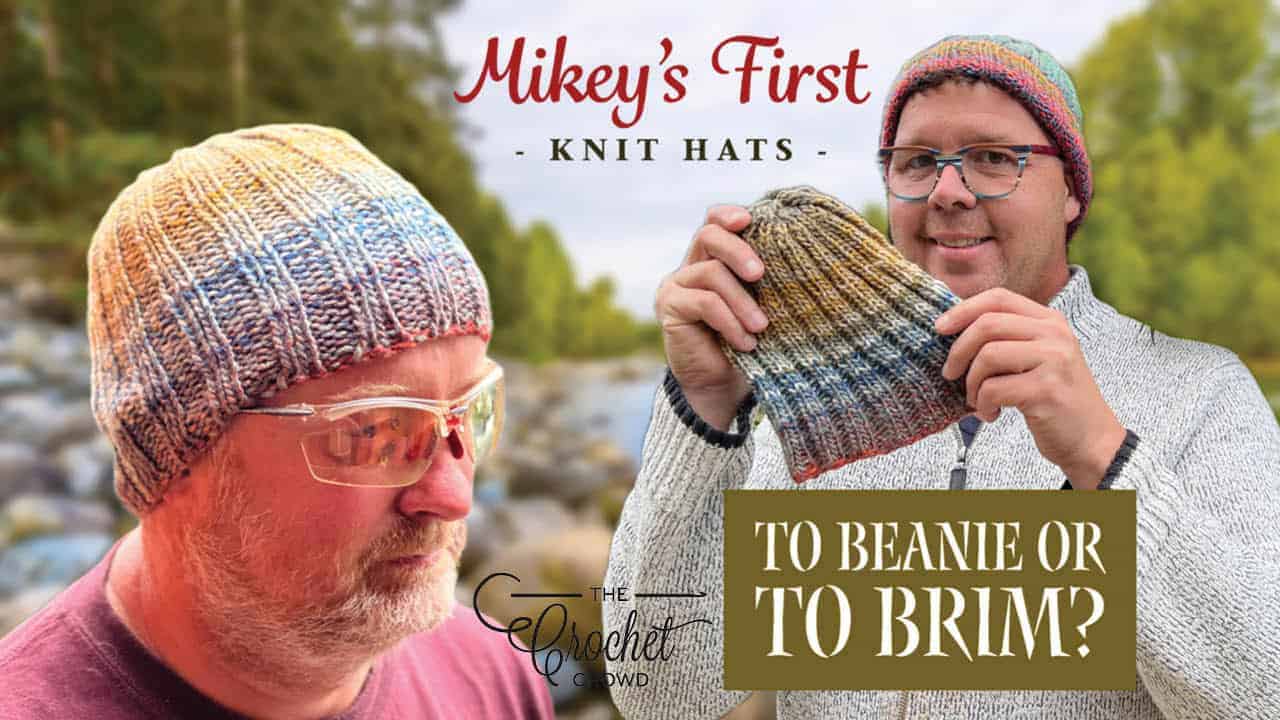 ---
Tutorial
Launching Oct 27, 2022 1 pm ET.
---
More Knit Hats