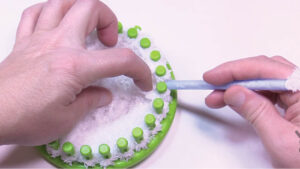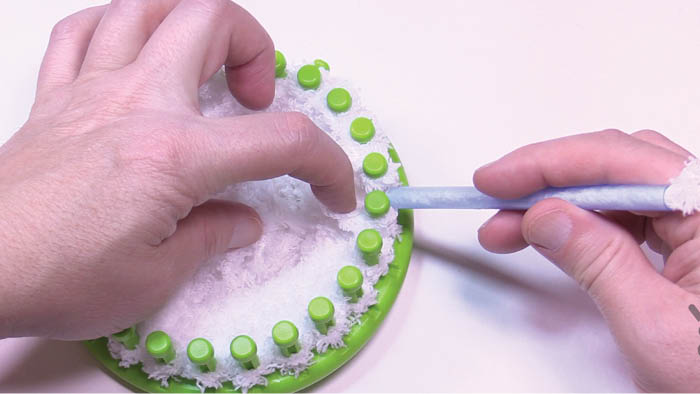 The Loom Knitting pegs may be too close together to get your yarn feeder in between the looms.
Using your opposite hand to the feeder. Use your finger to act as a peg for a split second. Once the feeder has successfully dragged the yarn through the pegs, raise your finger and the slack with a snap around the peg itself.
It's easier if the loom is resting on a surface for this technique and will save you plenty of time.
More Ideas
Tutorial
Make Your Own Tool
More Loom Knitting