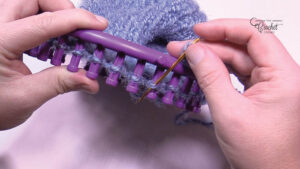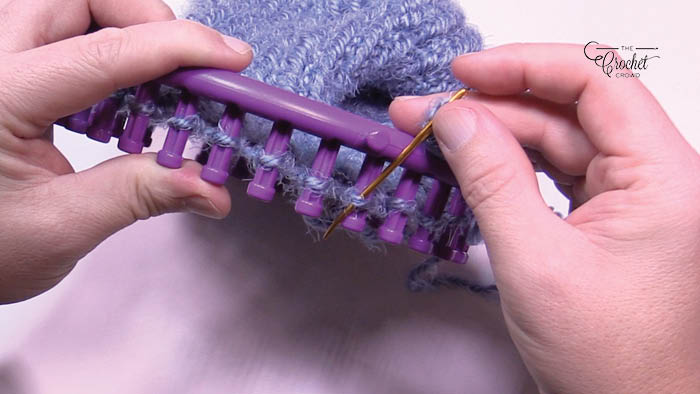 The trick to finishing a loom knitting hat is to ensure the loom is turned upside down.
Cut the strand at the end of the project about 24″ long.
Feed the strand through a tapestry needled and use the needle to scoop off the loops and slide down the strand.
Once all are collected, pull tight and the top of the hat will finish off beautifully.
Sewing the top permanently shut by crisis cross across the top of the hat to pull the hole shut.
Sink the needle down through the top of the and hat and secure on the inside of the hat.
Add a pom if you wish.
More Ideas
Tutorial
More Loom Knitting