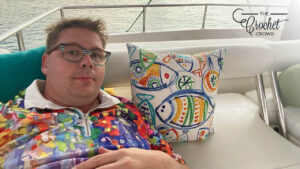 Mikey, aka, myself has habits through coping mechanisms to push through obstacles in life. Whether it's physical or mental decisions. I will share with you my hurdle and my coping mechanism. Here are a few.
1 – Public Speaking
I was a terrible public speaker. In grade 8, he did a speech on his train set. A girl in the front row of the desks did a grimace and slow blink to mock me. I broke into tears during my speech and was ridiculed for my train set and my crying.
In grade 9, I did a speech on Gaspereau, Quebec. I was shaking so bad, you could hear the papers rustling and I quit midway through my speech as my legs gave out to near collapse on the floor.
Public speaking was re-introduced in my English class in College. The instructor gave me tips on how to divert the eyes from my face and project onto something else:
Have props to point to and illustrate your points by pointing to lead the eyes of the audience away from me. It was so effective, I couldn't believe it.
In my 20's, I joined a business group where I had to do 1-minute presentations every Tuesday and did this for 2 years. Using my knowledge from college to divert eyes, I used props and made point form notes as queues but didn't rehearse myself. Just talk from the heart about the object in my hands.
During my presentations, people would laugh out loud, with me, instead of at me. I didn't realize I was a funny person in presentations with my sly humour with natural talking points. It was an awakening for me. I am a confident public speaker because I know how to use my personality and tips to take pressure off of myself when addressing a group.
---
2 – Feeling To Need An Emotional Push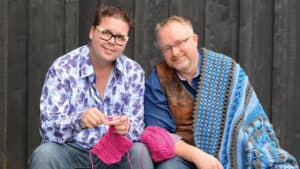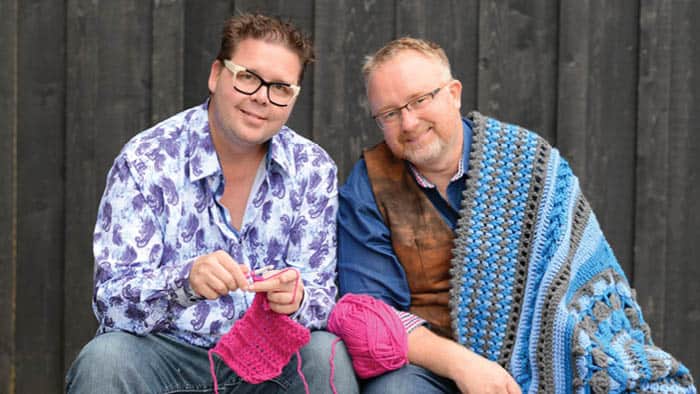 When I am feeling down or need an emotional push, there is one song that I use to push myself through. It's Southern Sun by Paul Oakenfold.
Once lost in my late 20's in a job that was having me doing hospital trips with anxiety. I stood at the club on a Saturday night staring into the disco balls. I am frozen in time. I'm lost and confused about my life's destiny. What I am doing with my life?
This song played ever so loudly. I closed my eyes and felt the rhythm. Like really felt the rhythm. It washed through me giving me an emotional push to endure on.
When I am feeling down or need to build my momentum to film a tutorial, I play this song and sing along. Sometimes, I even do lipsync drag-queen moves with my hands, face and head to empower myself to get through.
---
3 – New Year Is A Mental Reset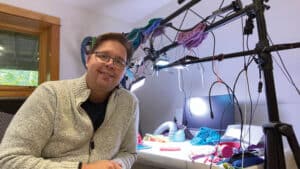 New years is a milestone each year that I use to file away the past year and deal with the emotional baggage of what has come from it.
Again back in my late 20's lost in life. I came out of the closet in the year 2000. It was a life ripple of destroying relationships and memories of what people thought they knew of me.
It was the goodbye of my family relationships. It was traumatic for everyone, not just me. In 2002, I was struggling to find myself.
I was surrounded by a new set of friends that accepted me for me. New years came and the club was filled with black and white balloons, like everywhere. It was magical.
Friends were laughing, singing along and then the new year's song came on as the clock hit midnight. It was like time stood still for me. I full year of memories, the hurt, filled my head. I cried on the floor as the song was playing in remembering how hard the year was. Friends were jumping up and down in slow motion, time was standing still as I replayed the year in my head.
Friends found me in an emotional mess. My friends calling me. Pulling me from the trans-state I was in. I survived another year and my advice was to let last year be filed away and move forward.
Learn the lessons of the year prior and push on with new goals objectives, whatever they may be.
---
4 – A Motivational Speaker Ended My Job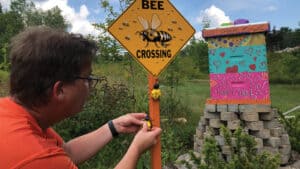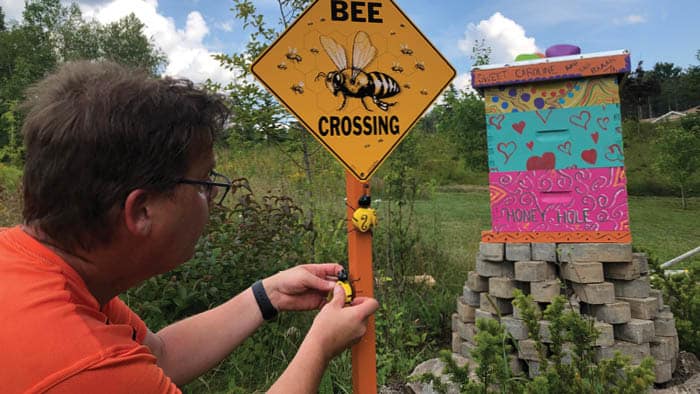 A company I worked for hired a motivational speaker to empower the factory employees to be better people and more accountable to their jobs other than punching in by a clock. Taking pride in what we do. Trust me, it would take more than a motivational speaker to empower this place.
In sitting listening to the speaker, I have always been a planner but I hadn't been exercising it. So he suggested we create a list of personal and professional goals. It gave me a guiding light to strive for. Part of the goal was to help the company save money. I roll my eyes thinking about that now. I care for the companies I work for.
He suggested we create charts and document service failures. So I did just do that. I charted it on a line chart when a mistake was made and what caused it.
You see, I was taking significant heat for miscounting and service errors. This heat was causing the company to spend more money to fix my errors.  In the charting, I realized that 95% of the errors weren't mine at all. Orders with wrong codes or transport companies rerouting the packages to the wrong place weren't my fault. I had gone through 1.5 years of constant guilt of making errors but once they were on paper, I realized I wasn't a complete failure.
While I could prove I wasn't at fault, the powers that be would have to accept responsibilities for their mistakes which wasn't going to happen. Writing my resignation letter was the most empowering thing I did to release myself from this environment and move on.
Thanks to their motivational speaker, I realized I can be a better person but this workplace wasn't going to be where I would find it. 
---
Do I Believe In Something Greater?
Yes, but I don't know what it is. I went on a quest by reading the book "The Secret" and other thought processes. Manifesting things into being. While I don't practice that today, I took something from that experience that I use today. The form of gratitude and calling attention to it. 
The journey isn't solo and something, even if I am wrong, is helping me along in my journey. In my sleep in the 2000's, an angel (what I believe to be), came to me with his name being Gabriel. I don't know who he is but he is watching over me. He says to call to him when I am in desperate need of reassurance.
My last suicide attempt was on Christmas 2008. I was all planned out and not going back. Crying out in separation. Gabriel, I need help and I don't know what my path is meant to be. Show me a sign you are truly here and watching over me.
I had the drop plastic sheet set up and rope around the braces of the ceiling with alcohol that I know makes me collapse. This is it Gabriel and I am done. I heard you are meant to do something big, it's too soon. I don't understand I screamed into the air… I don't understand! Show me… SHOOOOOW ME RIGHT NOW! I'm ready to hear… what is it!
I kid you not, a knock on the door came within seconds. I'm a f'ing mess. I am at the point of no return. I find myself at the door and it's a friend. He was thinking about me and brought me supper.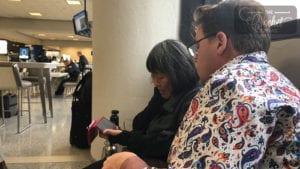 The first thing out of my mouth was, "Why are you here at this moment in time!" He was thinking about me and knew I worked late and thought I would want him to bring me supper.
In my head I heard, this is your sign, you are not alone. I would meet Daniel honestly the same week which changed my trajectory.
I don't believe I am meant to understand what my belief truly is. However, when I am in despair, I will whisper to myself, I'm in need of help. Keep me safe and show me the way.
I am not religious because I believe people can be good and empower each other if they desire that for themselves. 
---
Live within the light to try to find the good in people. Sometimes it's harder to see through emotional barriers others may have. I believe most people are kind.
More Ideas