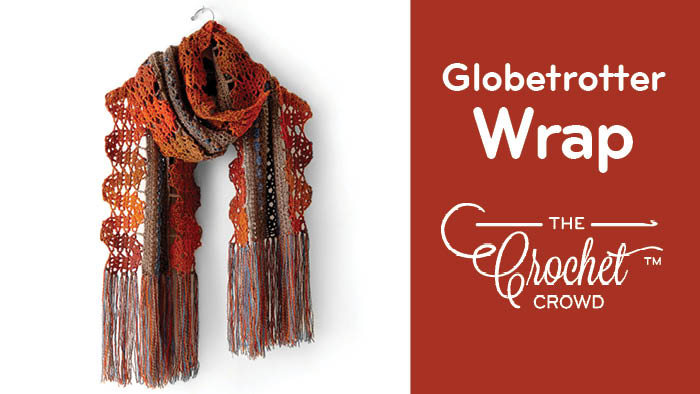 Crochet Globetrotter Shawl + Tutorial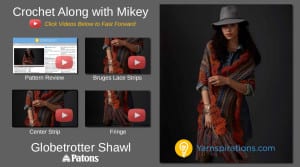 Stitch-Along with Mikey
Yarnspirations is starting another Stitch-Along beginning September 29th, 2015. This shawl is called the Globetrotter Shawl and is absolutely exquisite.
Within the free pattern, you will find an element called the Bruges Lace. The Bruges Lace is are the two stripes that have the curve formations. It's what makes this shawl really interesting.
In the Stitch Along, I will be teaching you how to read the crochet diagram that accompanies the written instructions. We will take you through the 3 sections as you see in the picture above.
It's described as an intermediate level and I would agree with that. It gives off the feeling of being advanced or expert level but for our non crocheter friends, you can fudge the facts a little and they won't know any different.
Video Tutorial
More Projects Used in Stitch Alongs