DOWNLOAD OLYMPICS SCARF PATTERN
---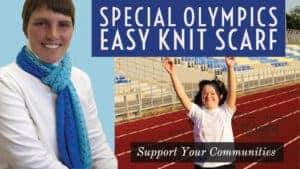 Continue the journey of learning to knit with the Special Olympics Easy Knit Scarf pattern. Adjustable in size with multiples 8 sts + 3.
Designed by Samantha Leaver for Red Heart. I am looking for patterns that can help me understand how to read the knitting patterns step by step without drowning myself in over-complicated patterns.
I'm a community-oriented individual, and I was attracted to the concept of studying the scarf.
I am filing this up as an option in our free video catalogue of tutorials. With the knitting, I am struggling a bit with the multiples and I think the further I push myself, simple repeats like this will become easier.
I am creating those memory hooks for my mind. I'm happy to show you what I learned.
---
Pattern Details
Project Size: 7″ Wide x 60″ Long
Gauge: 16 sts = 4″ and 28 rows in stocking st.
Designer: Samantha Leaver
Stitch Multiple is 8 sts + 3.
Needle Size on Pattern: 5.5 mm / US 9
Yarn In Pattern: Red Heart Super Saver
Pattern Date or Last Revision Known: August 1, 2019
Please use the pattern for details on yarn quantities, gauge and other details not listed here. This pattern may have been updated since the creation of this tutorial, and the information or presentation of the printable PDF may have been changed without notice.
---
Another Scarf to Consider
The Heart Warming Scarf is a beginner-level scarf to try. Tutorial is active to help you as well.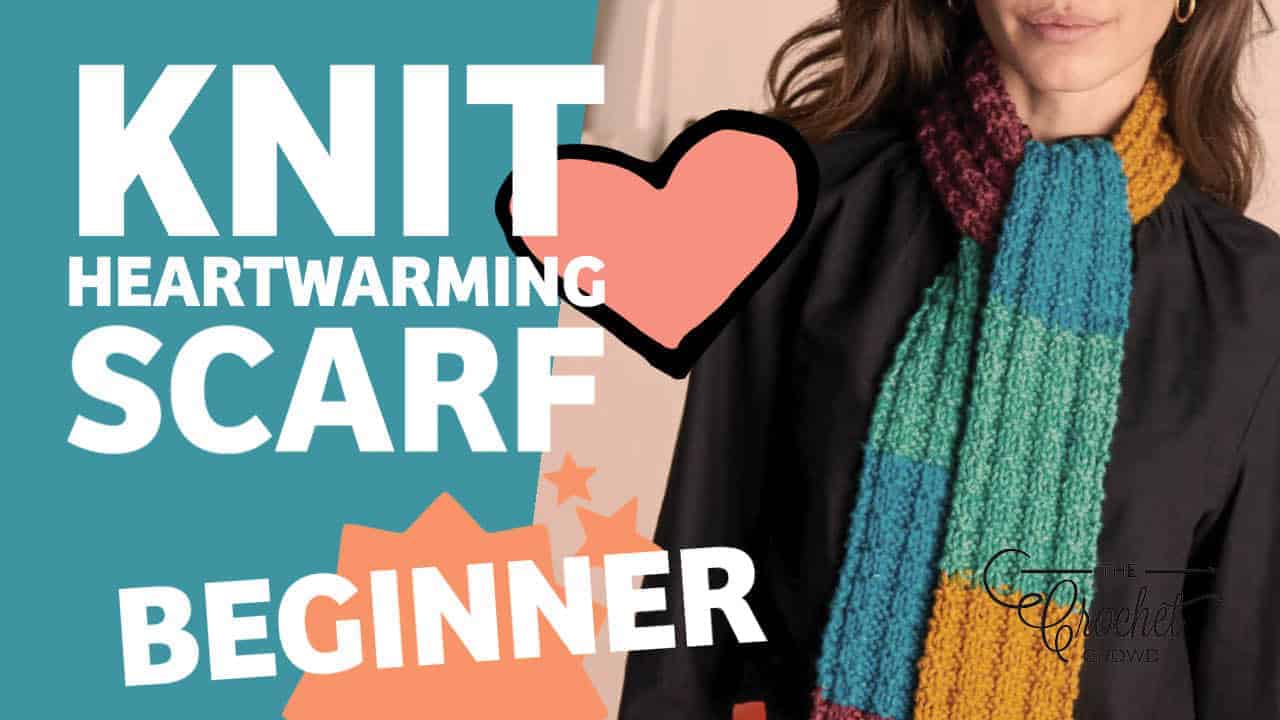 ---
Tutorial
---
More Knit Scarves
Caron One Pound
,
Crochet Stitch Along Blankets
,
Crochet Study of Blankets Series
,
Easy
,
Free Crochet Patterns
,
Scarves
,
Stitch Along Patterns
,
#temperatureblanket
,
Capricious Knit Scarf
,
Crochet aLong
,
Crochet Blanket
,
Knit Scarf
,
Marly Bird
,
Season Along
,
Stitch-Along
,
Study Blankets
,
temperature blanket
,
The Study of Temperature Blanket
,
Weather Blanket
,
Weather Scarf