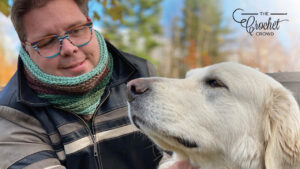 The Crochet Camel Stitch Cowl is a gender-neutral cowl with a knit-look. Half double crochet on the horizontal bar.
This type of stitch can only be achieved if going in a continuous circle format. In the case of this cowl, there is no slip stitching so there is no seam line like the Crystal Ice Hat.
It's easy to get it to start up and you will hook your way through the Red Heart Super Saver O'Go. Colour I used for mine is called Forest.

---
Crochet Crystal Ice Hat
I was first introduced to this stitch for the Crochet Crystal Ice Hat. It was used in the brim of the hat and I thought it was really special. I added the free tutorial for the Crystal Ice Hat. It was popular back in 2014 and the texture of the mosaic look is currently hot in trend for 2021 / 2022.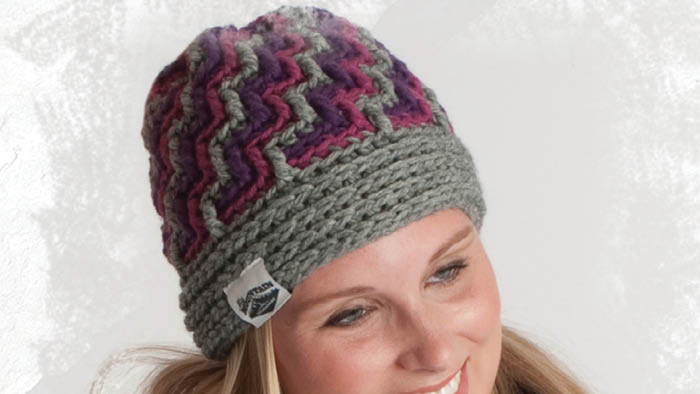 More Ideas
---
Tutorial
Originally Filmed in 2014
More Cowl Patterns