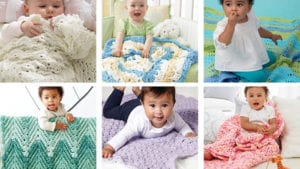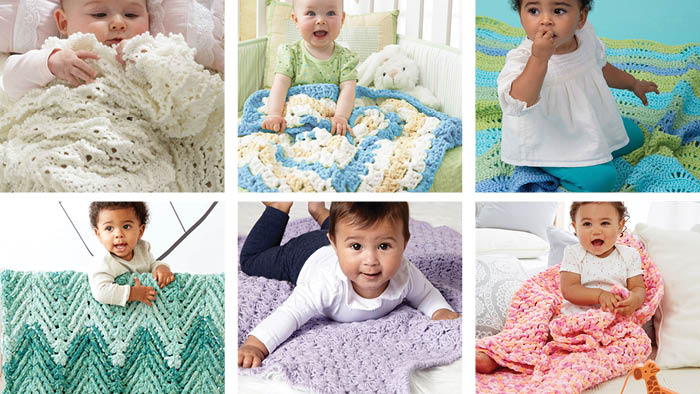 7 Popular Crochet Baby Blankets
New mothers, family and friends can get very excited when they learn a new family member is on the way. Also, crocheters who participate with charity also lift their spirits by becoming a donor to the charity.
Below are 7 different crochet designs that are unique in their own way. From the first one being heirloom quality to others that are easier to manage crochet projects. Each also has a video tutorial to help you further.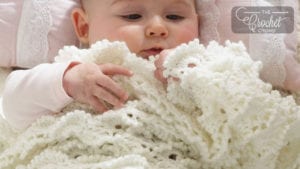 Fluffy Meringue Baby Blanket
The Crochet Fluffy Meringue Baby Blanket may be a concept you have seen before. This concept has been seen in more recent concepts such as the Crochet Virus Shawl and a simpler version of this concept is the From the Middle Blanket.
The project pattern includes a crochet diagram that is complex looking but if you go step by step, the fear can be taken away. I see this baby blanket as very appropriate for baby christenings and special occasions. I can also see this particular blanket being passed to the next generation(s).
I've called this blanket on YouTube as the Crochet Heirloom Baby Blanket.


Fluffy Meringue Diagram
Click the diagram to download a copy for yourself.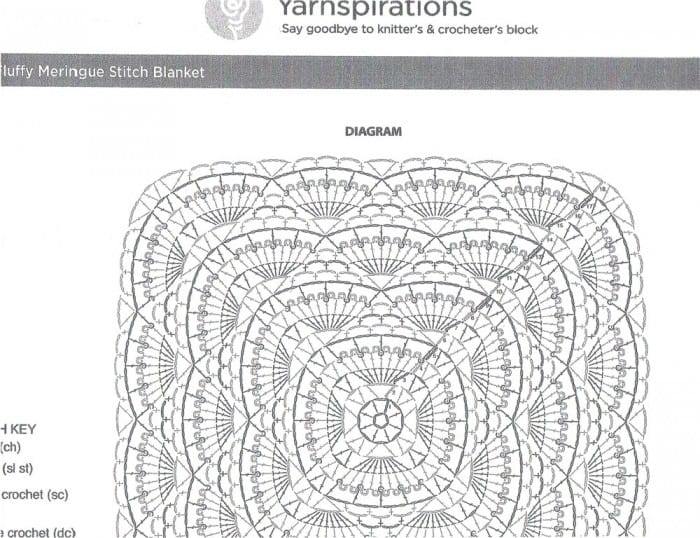 Tutorial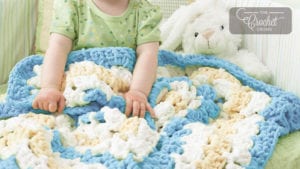 From the Middle Baby Blanket
Let's face it, sometimes we don't always get much of advanced warning when a young person is about to enter our lives. This is simply called the From the Middle Baby Blanket. This is about a 3-hour project. A sudden invitation to a baby shower or something along those lines is made easier with a project like this one.
This is using Bernat Baby Blanket in just three colours. Our Jeanne would end up calling this stitch combination as the Modern Granny. A free downloadable eBook called Modern Granny by Jeanne Steinhilber is available to use.
The concept is really easy to remember and the blanket can be stopped at any size you feel is best for you.


Tutorial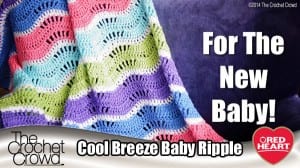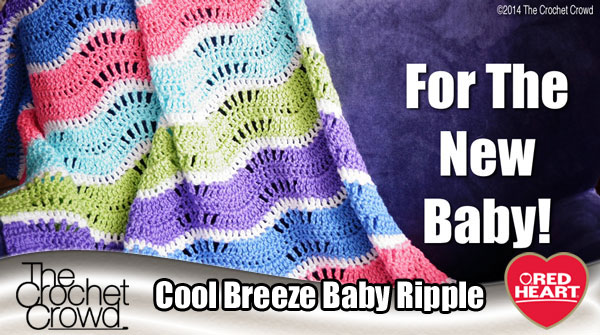 Cool Breeze Baby Ripple Blanket
The Crochet Cool Breeze Baby Blanket using Red Heart Baby Soft Steps really took to my personal fancy. The sprays of the ripple really capture my eyes. It was an easy pattern to be able to manage once I got the concept.
In my example, I did white between the colours as it appealed to me more. I find with soft baby type yarns, this concept is stunning. The advantage also, you can reduce your hook down with thinner baby type yarns or increase the hook with chunky based yarns.


Tutorial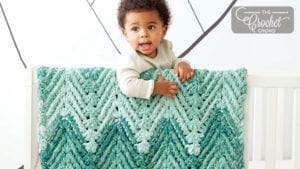 Crochet Ridged Chevron Baby Blanket
Using Bernat Blanket types of yarns, you can also have an ultra-plush baby blanket. This is called the Crochet Ridged Chevron Baby Blanket. The yarn shown in this pattern colouring has been discontinued in the summer of 2019.
The yarn changed colours on its own, it seemed obvious to Yarnspirations that crocheters want to control their own colour changes and schemes.
I was super intrigued by the puffy looking area at the bottom of the chevrons. When this project is complete, it's like the baby or toddler is on a cloud. The project also has a crochet diagram to illustrate the stitches as well.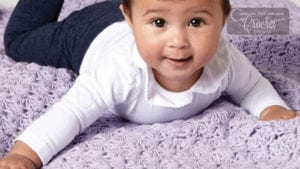 Crochet One-Skein Textured Blanket
The Crochet One-Skein Textured Baby Blanket - Purple is a recent discovery on Yarnspirations. Crocheters enjoy projects where the yarn commitment is easier to manage. In this case, it's Caron One Pound yarn where it's just one ball that makes 1 baby blanket.
There is another project called the Crochet One-Skein Baby Blanket - Pink that is extremely popular. It has a bit of texture too.


Both one-skein baby blankets are easy to do and super great for charity based projects as well. I'll put both of those tutorials here.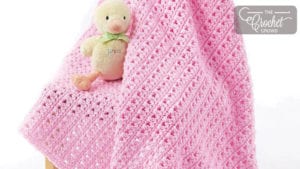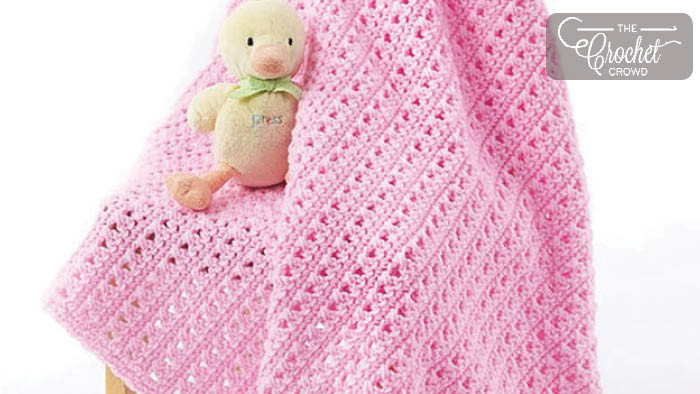 Crochet One-Skein Baby Blanket
There is another project called the Crochet One-Skein Baby Blanket - Pink that is extremely popular. It has a bit of texture too.
The pattern is adjustable for the width as well.
This is a simple 2-row repeat baby blanket that has crisscrosses with single crochet rows that separate them from each other.
An easy blanket as a whole. The tutorial will also tell you how to change the size and gives an alternative method to begin this blanket so it may make it even easier for you.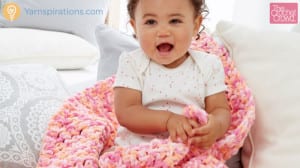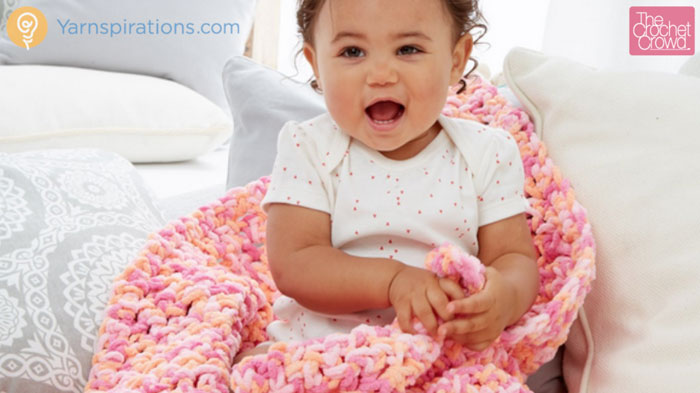 Crochet Simple Easy Baby Blanket for Beginners
The Crochet Simple Baby Blanket is designed for beginners and beyond with crochet skills. So if you are brand new to crochet and have the thoughts to crochet something for the very first time, this could be your project.
The stitch created is the crochet moss stitch. You will see a lot of this stitch combination in scarves, blankets and even crochet clothing. It's a great way to start your crochet skills with something like this. It's also used in a concept called Planned Pooling.


Tutorial
I hope you have enjoyed our round-up of conceptual ideas for a baby blanket. We have many other baby blankets in our collection for you to enjoy.
More Pattern Ideas
More Baby Blankets