DOWNLOAD FADE-OUT FREE PATTERN
---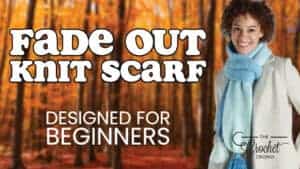 The Knit Fade Out Scarf is designed for beginners. It's a tube scarf using just one stitch, the knit stitch with colour fading transition of the brand new Caron Colorama Halo yarn.
Being new to knitting, the colour changing keeps me emotionally in balance with this as I want to see how the yarn goes from the o'go to the scarf itself. It's so seamless in appearance that I cannot tell where the colours start changing. It's like magic or something.
The video is designed for absolute beginners as well. Slow demonstration of the skills it takes to make this. At the time of doing this video, I'm still learning myself. So I cannot rush the process and skip those nifty little memory tips.
---
Pattern Details
PATTERN DETAILS Project Size: 6″ wide x 78″ excluding tassels
Pattern Gauge: 15 sts and 20 rows in the Stocking Stitch
Designer: Yarnspirations Design Team. Stitch Multiple is not applicable. Needle Size on Pattern: 6 mm / US 10 Circular 16″ knitting needles.
Yarn In Pattern: Caron Colorama Halo. The actual sample is Bluestone Frost. Mikey's sample he has is Vanilla Frost.
For Teaching Purposes: I am showing the same yarn and needles. Please use the pattern for specific details on yarn quantities, gauge and other details not listed here.
PATTERN DATE OF DOWNLOAD PDF March 28, 2022 This pattern may have been updated since the creation of this tutorial and the information or presentation of the printable PDF may have been changed without notice.
Want More
This is a tutorial and basic pattern for beginner knitters too. Give it a try.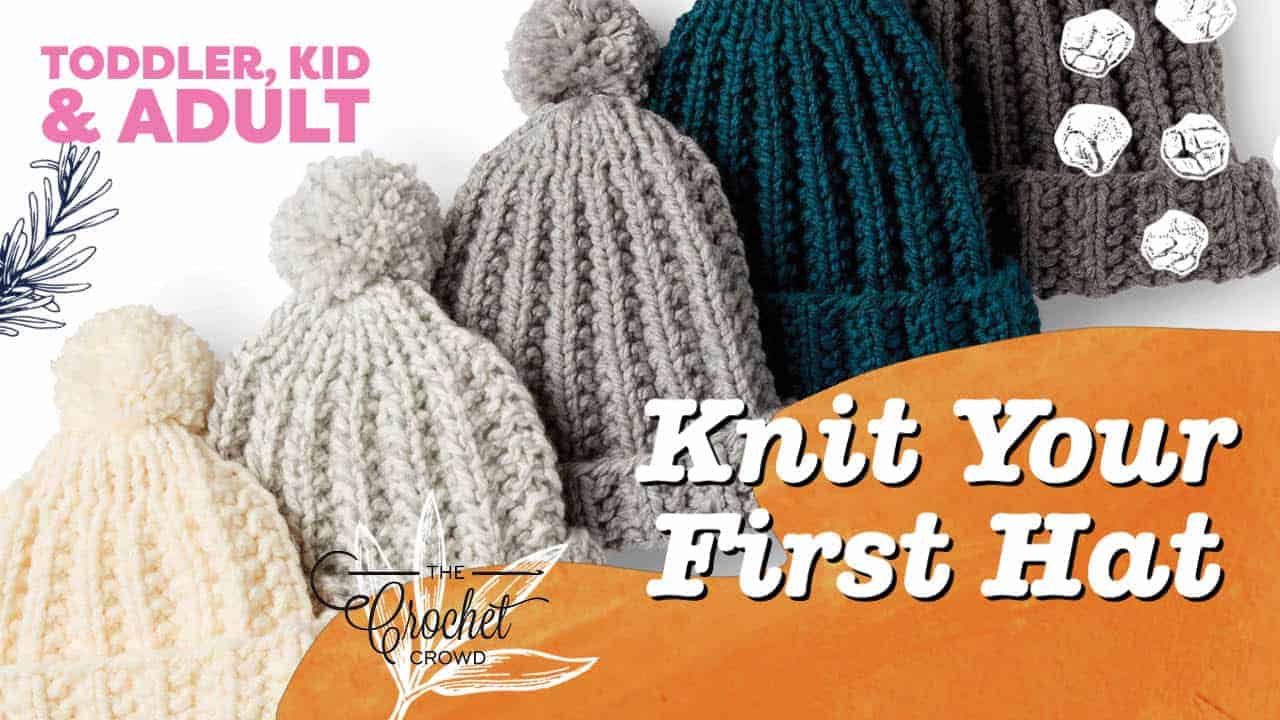 ---
Tutorial
---
More Knit Scarves
Caron One Pound
,
Crochet Stitch Along Blankets
,
Crochet Study of Blankets Series
,
Easy
,
Free Crochet Patterns
,
Scarves
,
Stitch Along Patterns
,
#temperatureblanket
,
Capricious Knit Scarf
,
Crochet aLong
,
Crochet Blanket
,
Knit Scarf
,
Marly Bird
,
Season Along
,
Stitch-Along
,
Study Blankets
,
temperature blanket
,
The Study of Temperature Blanket
,
Weather Blanket
,
Weather Scarf