The Bernat Cable Knit Hat for adults is my second attempt at doing cables with knitting. The usage of stitch markers is solid advice. Using Bernat Softee Chunky yarn, the hats are pretty quick to make.
Without the pom pom, you only need one ball. I cheated and used a premade pom pom that I bought online.
With the help of stitch markers, the pattern repeats fairly easily. It fits perfectly, too. It uses two sizes of knitting needles that you can find on the pattern itself. A tutorial is in production for this and will be available in the future.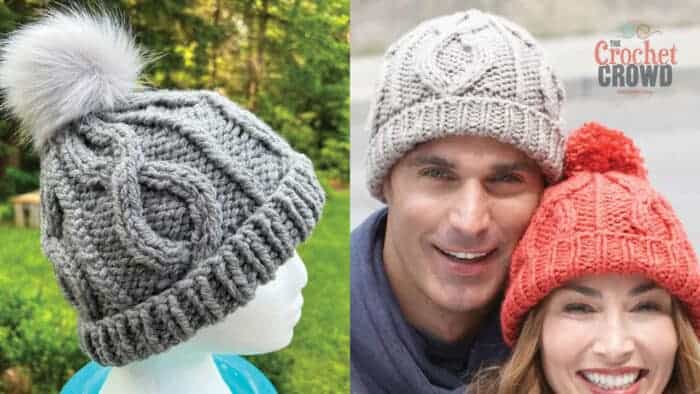 .
.
Tutorial
In the main tutorial, one of the rounds, I messed up on the camera and put the instructions on screen. This is a Purl 3 Together in case you need it.
Hat tutorial In production.
Another Cable Hat
Below is the first hat I ever tried cables on, this article is the second time I have ever done cables. It's much easier than I expected. This is the Knit Cozy Adult Hat.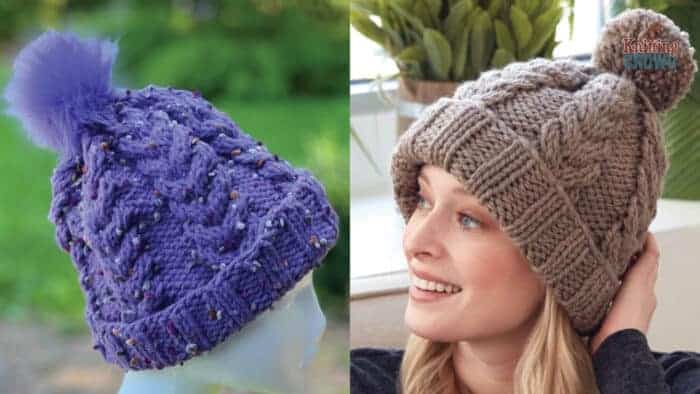 If knitting isn't your jam, you can try a cable crochet hat too. This is the Crochet Matchy Matchy Adult and Kid Crochet Cable Hat. I did mine in gray. A free tutorial is available to help you out.