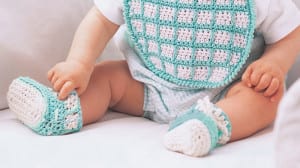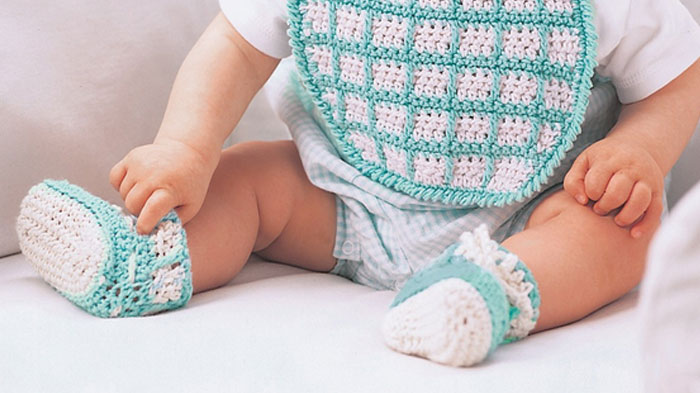 Bib & Booties
Crochet this cotton bib and booties set. Being made with cotton, the bibs will last a lot longer and are durable in the wash.
I really like the design in the booties itself. Makes for a great set when paired together. It doesn't say what size the booties are but I would just look at the picture and make a judgement call on how old the baby is.
Get this free pattern, it's called the Bib and Booties Crochet Set.


Pattern Suggestions
Crochet Baby Bootie Pattern Ideas