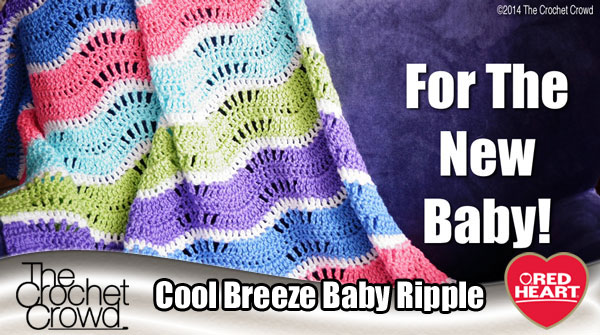 Cool Breeze Baby Blanket + Video Tutorial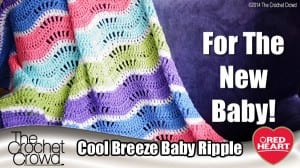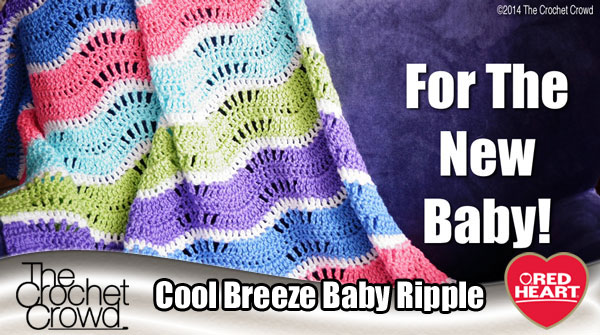 Crochet this amazing baby blanket called the Cool Breeze Baby Afghan. This is using the Soft Baby Steps yarn by Red Heart and is incredibly soft. It measures 38″ x 42″ and is really quick to make. Feel free to substitute your yarns with America's favourite yarns like Red Heart Super Saver or equivalent.
I had a hard time deciding which of the colours I wanted for my afghan, so I decided to put many of them into the afghan. This makes the baby blanket to be highly adorable plus unisex too!
In this pattern, you will notice that I did 1 Fan Line, 1 DC Line and then 1 Fan Line with each section of colours. The white lines are the DC lines in between the fans. I think it's the white that really makes this blanket fabulous. I used less than 1 ball for each colour depicted in this afghan.
The free instructions are available at Cool Breeze Baby Afghan by Red Heart.
Size Changes
To change the sizes of this afghan in the width, you have to maintain a multiple count.
Multiples = 17 sts + 3 Chains at end of chain.
Tutorial Video to Follow Along