Crochet Amigurumi Toy Patterns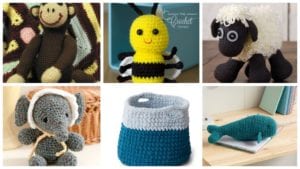 If you haven't tried crochet amigurumi yet, they can seem to be very intimidating. I used to think the same thing at first, and then I made one. A very simple little sleeping baby doll the head and body were all one piece, and I just had to add the arms and a hat, the arms oh those arms not even remotely close in size or shape, but it was still pretty cute. My kids love the thing.
It occurred to me that it wasn't all that bad to make! I could do this again, maybe something without arms this time, I made my F-bombs so very many of them, then I tried a pattern that was supposed to be a bunny but ended up a kitty and it turned out beyond my expectations. I try to keep it on the self to remind myself that with practice I can get there. The kids keep stealing it, I find it daily in one room or the other.  If you haven't tried amigurumi yet, try one of these adorable patterns, once you have the technique down pat you will be wanting to make so many more patterns.
---
Crochet Baby Elephant Pattern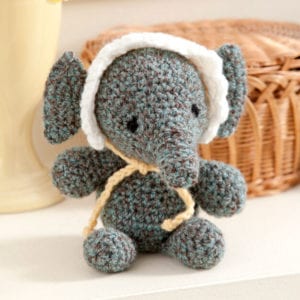 Designed by Nancy Anderson this Crochet Baby Elephant Pattern is so stinking adorable. Definitely a great pattern to make whether it's for yourself or a gift. I love elephants they are just intelligent creatures and so gentle considering their size, and when you add a baby bonnet, how can I not make one!
This Crochet Baby Elephant Pattern was made using Red Heart Super Tweed as well as Red Heart Super Saver. If I could give you one piece of advice for making anything like this, don't join at the end of the round. Always keep a stitch marker in that first stitch move it up each round, just do your next single crochet in that first stitch instead of slip-stitching. it makes a difference.


Crochet Ned The Narwhal Toy Pattern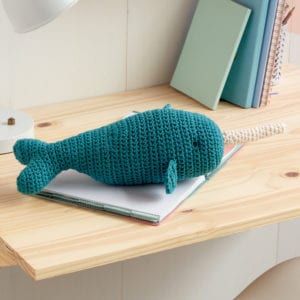 Recently there was a wall hanging blog written that had the Crochet Nar-Wall Hanging Pattern in it, this toy would make a great pattern to pair with it.
If you have a room that is done in a beach or ocean theme, this Ned The Narwhal Crochet Toy Pattern would be a perfect addition.
Ned The Narwhal Toy Pattern was made using Lily Sugar'N Cream. A great gift for the Oceanographer in your life. This Ned the Narwhal Toy would also make a great little craft show project.


Crochet Sheep Toy Pattern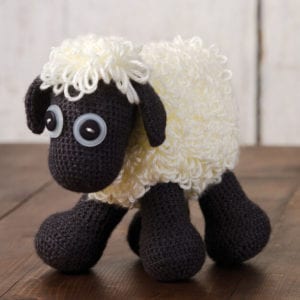 My oldest was obsessed with Shawn the Sheep when he was little, It was a very bizarre show where pretty much no one talks, but there was lots of clever little sheep in it. This Crochet Sheep Toy Pattern looks so much like one of the sheep from that show. Part of me wants to make this for nostalgia reasons, also it's pretty cute.
This Crochet Sheep pattern was designed by Deb Richey and it was made in Caron Simply Soft, she also has a list of other yarns in the pattern that she recommends as well.
This little sheep would make a great gift as well as another great craft show item.


Crochet Monkey Toy Pattern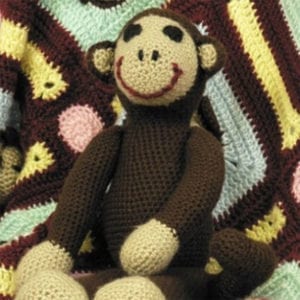 I don't know why monkeys are so cute to me but they are. I call one of my best friend's son my little cheeky monkey. It's funny that I came across this Crochet Monkey Toy Pattern because awhile ago I was at my friend's house and we were trying to teach the cheeky monkey to ride his bike, he was getting pretty frustrated,  as I was getting ready to head home, I said I have a deal for you, keep trying and practicing and if by the end of the week you're able to do it I will make you a monkey. I got a video the next day just after lunch of him riding up and down the driveway, and saying "I did it before Friday!" I owe him a monkey!
This Toy Monkey was designed by Deb Richey using Caron Simply Soft and is a great gift for any little cheeky monkey in your life!


Crochet Baby Bee Pattern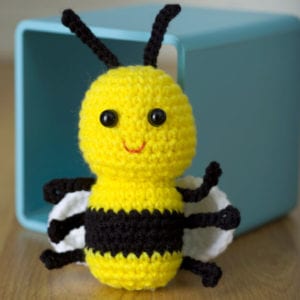 How cute is this little bee? A great easy pattern if you are looking to try your hand at amigurumi if you haven't yet. This Crochet Baby Bee Pattern is a great little pattern for learning how to change colours in a project. If you wanted to make it for a baby |I would suggest doing french knots or stitching the eyes on, also putting the smaller round cat toy balls in the head to make noise.
This adorable Crochet Baby Bee Pattern was designed by Michele Wilcox made using Red Heart Super Saver. It's a fun little pattern to work up, and also another great craft show idea.


Crochet Basket Pattern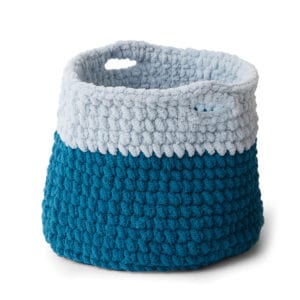 Now that we have made up all these fun amigurumi patterns, we will be needing somewhere to store them all until the kids, grandkids, or friends kids are over to play with them again. Also, who doesn't need more Crochet Baskets around the house? I know I never seem to have enough I'm always finding spots where a basket would come in handy, either in my craft corner or in one of the kid's rooms where I have tripped over something for the third time (that can't be just a me type thing).
This Crochet Basket Pattern was made using Bernat Blanket Extra, that is a pretty bulky yarn, so if you are at home looking to make this one and don't have the extra, you can use 2 strands of the blanket yarn together, or you could also try 3 or 4 strands of worsted weight together. If you wanted to do it with just one strand of the Blanket you certainly could, adjust your hook size, and keep in mind that it will turn out smaller than the size in the photo.


More Crochet Pattern Ideas
More Crochet Amigurumi Pattern Ideas