Crochet Double Bobble Heart Square Pattern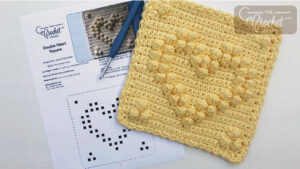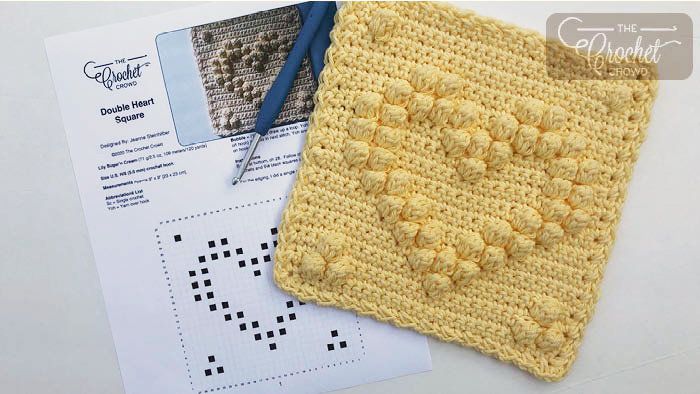 The Crochet Double Bobble Heart Square was just a first real attempt of playing with a graph to create a fun little project for myself.  I am going to do a bit of travelling soon and wanted a quick and easy project to tote along.

The bobble heart is a simple way to introduce yourself to reading a graph.  You begin at the bottom, either right or left side and work your way to the top.  The blank squares are single crochet stitches and the black squares are 4 double crochet bobble stitches.
I just plan to make washcloths with my squares, but you could whipstitch these together for a really nice baby blanket.
When you upload your project to The Crochet Crowd Stitch Social Group or Instagram, feel free to tag me so I can see what you have crocheted.  Follow me on Instagram @ jeannestein or on Facebook.  My designs can also be saved in your Ravelry favorites by following me HERE.

Blow Up Version of This Square PDF
Click the picture below to download or print.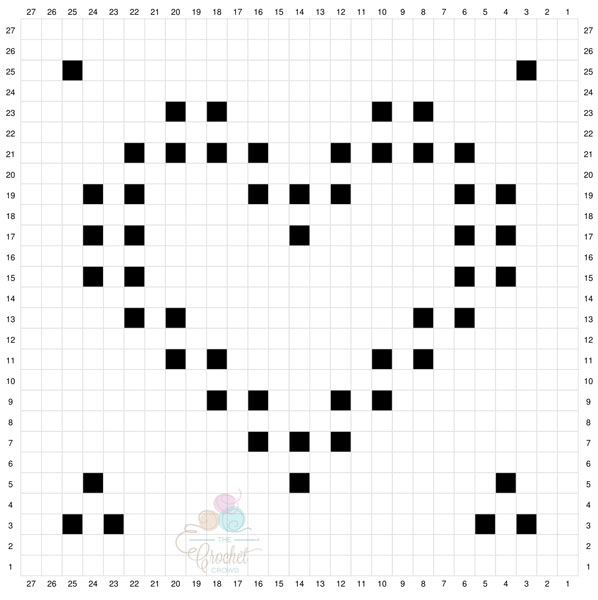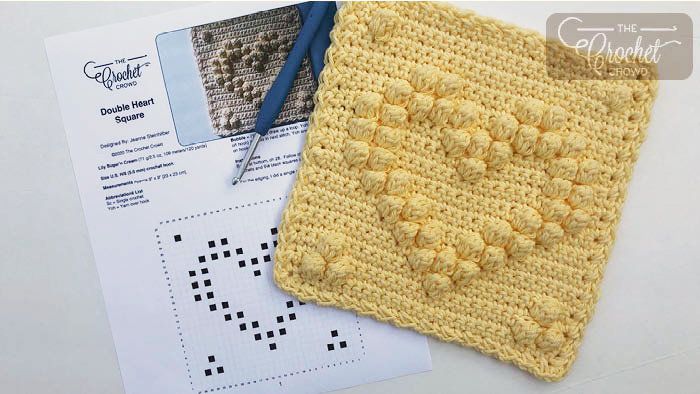 Designs by Jeanne