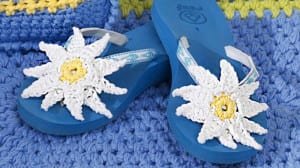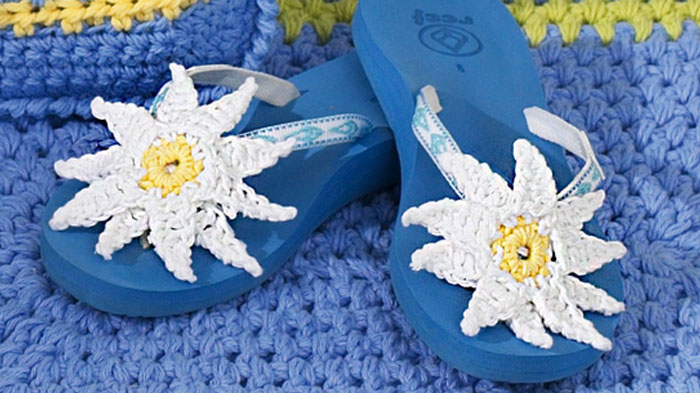 Flip Flops
Spruce up your flip flops by adding your own personal touch with a Crochet Daisy Flip Flop Pattern for the top band.
The project is quick and easy and the pattern is pretty straight forward.
There are two rounds that create two layers of petals. You can also be creative and add even more personal touches, colour ideas and more. Don't be shy! Rock your flip flops.


Flower pattern Ideas