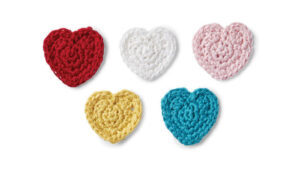 The Crochet Friendship Heart Applique is designed to attach to an existing project or clothing. An add-on for personalization.
These are unique as they work in a continuous revolution so there is no seamline within the heart itself.
I found that crochet thread is hard for me to work with but I increased my hook size and changed the yarn to a more manageable size and it worked great.
More Ideas

Tutorial
More Crochet Bags