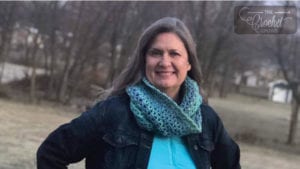 Crochet Graceful Infinity Cowl
I crocheted this Graceful Infinity Cowl when I was short on time and in need of a gift for a dear friend.  I enjoyed it so much, I quickly crocheted 2 more in other yarns for more gifts later this month.  Any worsted weight yarn will work just fine.  Just grab a hook and go!


---
Graceful Infinity Cowl
1 ball Red Heart Roll With It Tweed – Oceanic
Size 6.0mm/ J Hook
Finished size – 8″ wide by 56″ around.
Worked in multiples of 3 to change sizes.
Instructions
Ch 183, join with sl st to first ch to form ring.
Rnd 1: Ch 4 (counts as dc and ch 1 here and throughout), dc in same st as join, sk 2 chs, *(dc, ch 1, dc) in next ch, sk 2 chs; rep from * to beg, fold beg down to create 1 twist and work into chain-side of first round, rep from * again until you reach the beg again, sl st to 3rd ch of beg ch-4.
Rnd 2: Sl st into ch-1 sp, ch 4, dc in same sp, (dc, ch 1, dc) into each ch-1 sp around. Sl st to 3rd ch of beg ch-4.
Rnds 3 – 6: Rep rnd 2.
Edging
Rnd 7: Sl st into ch-1 sp, ch 1, *[2 sc in ch-1 sp, sc in between next 2 dc], rep from * around. Sl st to beg sc. Fasten off.
---


More Pictures of This Project
I create patterns on a regular basis. You can see more of my designs in one spot. Check out, my bio and designs here.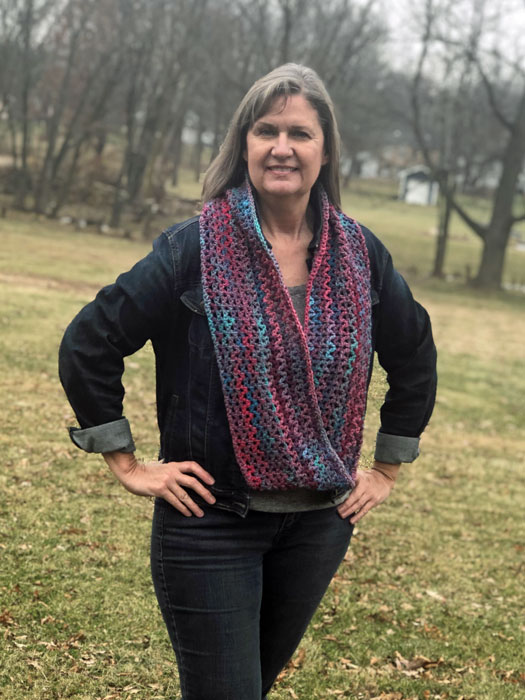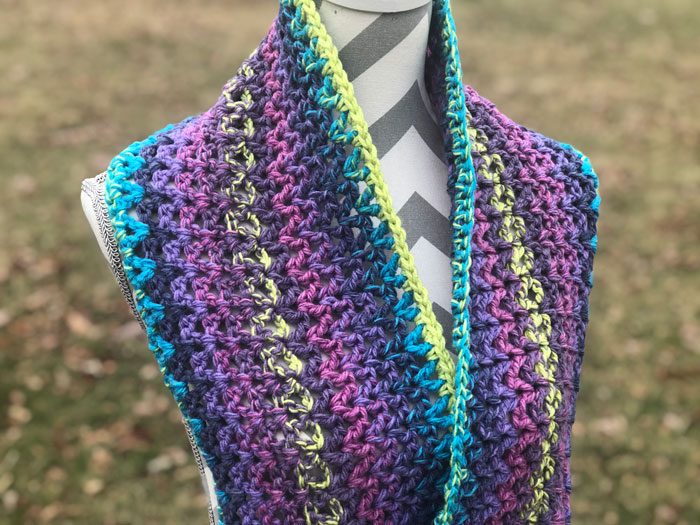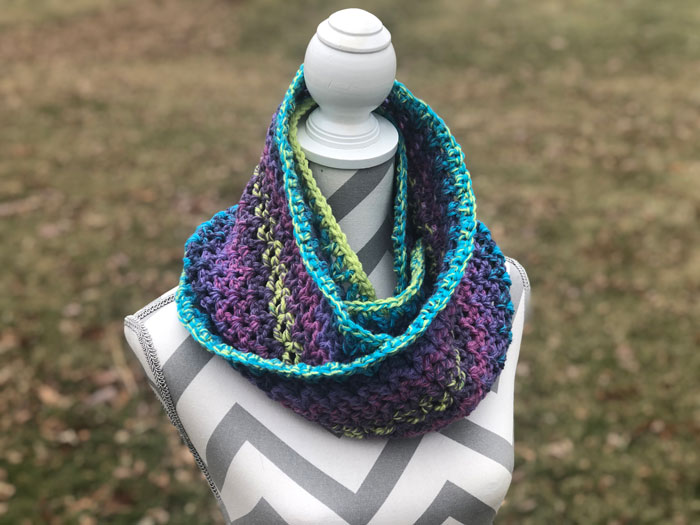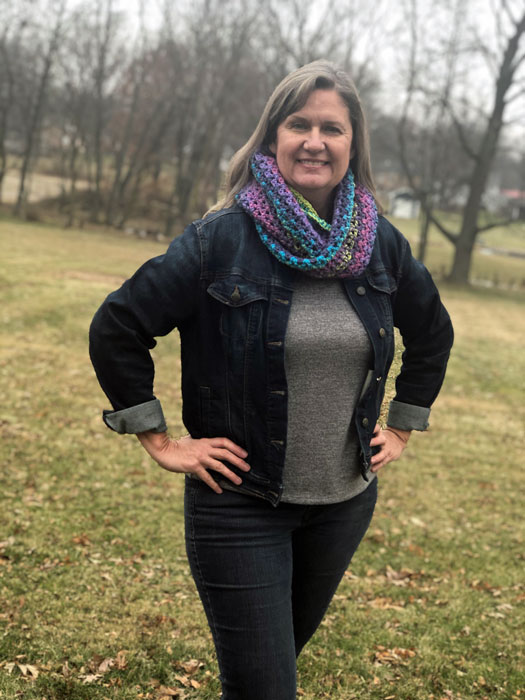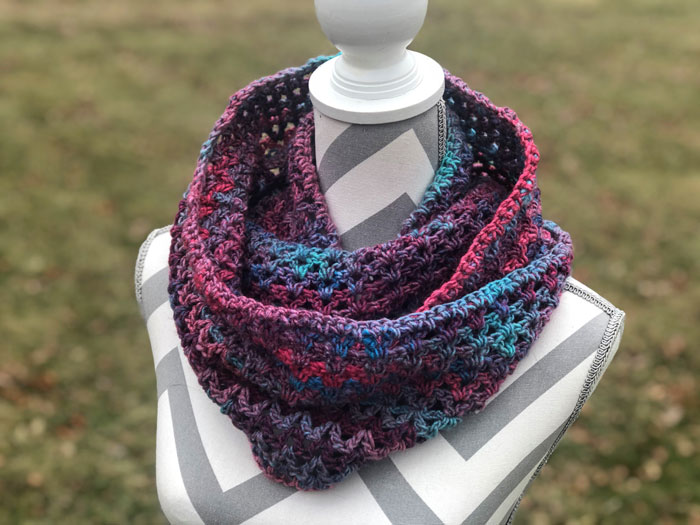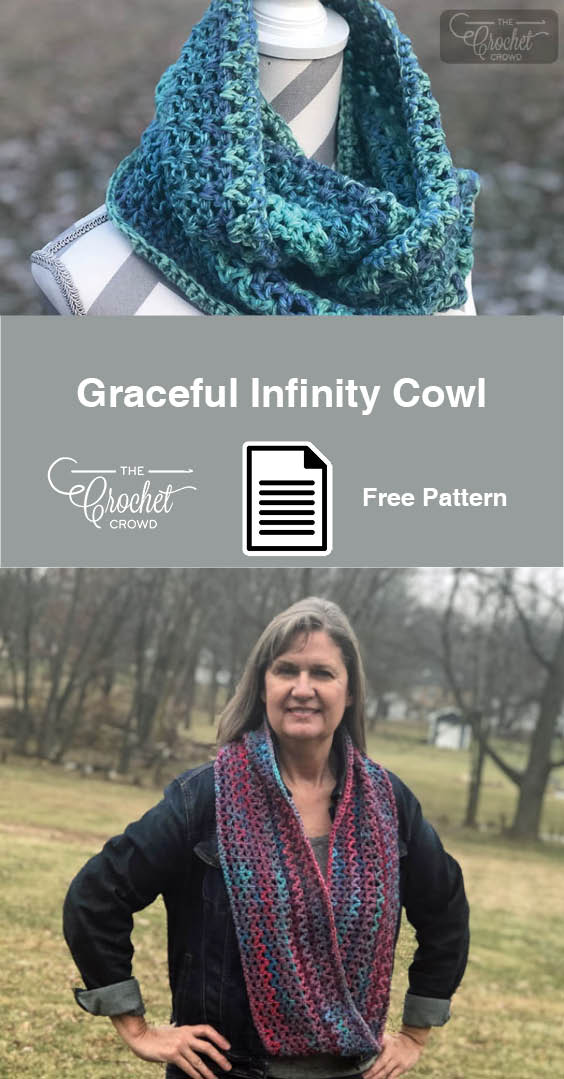 Designs by Jeanne