DOWNLOAD KNIT SNOW PDF FREE PATTERN
DOWNLOAD CROCHET SNOW PDF FREE PATTERN
---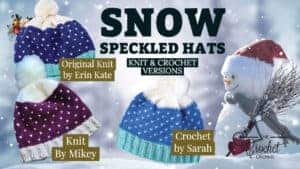 The Snow-Speckled Knit and Crochet Hats are so incredible. Easy to knit design that captures winter and possibly a Christmas feeling all-in-one.
I was really captivated by the concept of the original by Erin Kate Archer but the colours weren't speaking to me. When I think walking in the snow, I think about the nighttime walks with huge flakes gently falling with the street lights illuminating the snow. It's quiet and probably one of the most peaceful moments. I designed that a wine colour is more elegant and reflective of nighttime to grab onto those feelings.
I'm less than 2 months into knitting and I know already that my stitchwork with Red Heart Super Saver isn't as even as other yarns that can mask stitch tension better. So I opted to switch to Patons Lincoln Fog as my colours of choice. I used Silver for the brim, White for the snow and top section and wine for the deep colour. It turned out so well. With the yarn being 75% acrylic and 25% wool, it means the hat will be warmer than using 100% acrylic for my personal needs. The yarn has a natural halo about it that hides imperfections of stitch tension a bit easier. I will say though, I'm getting better with practicing almost everyday.
I'm so proud of myself to have knit this, only 2 months into the process of seriously learning to knit.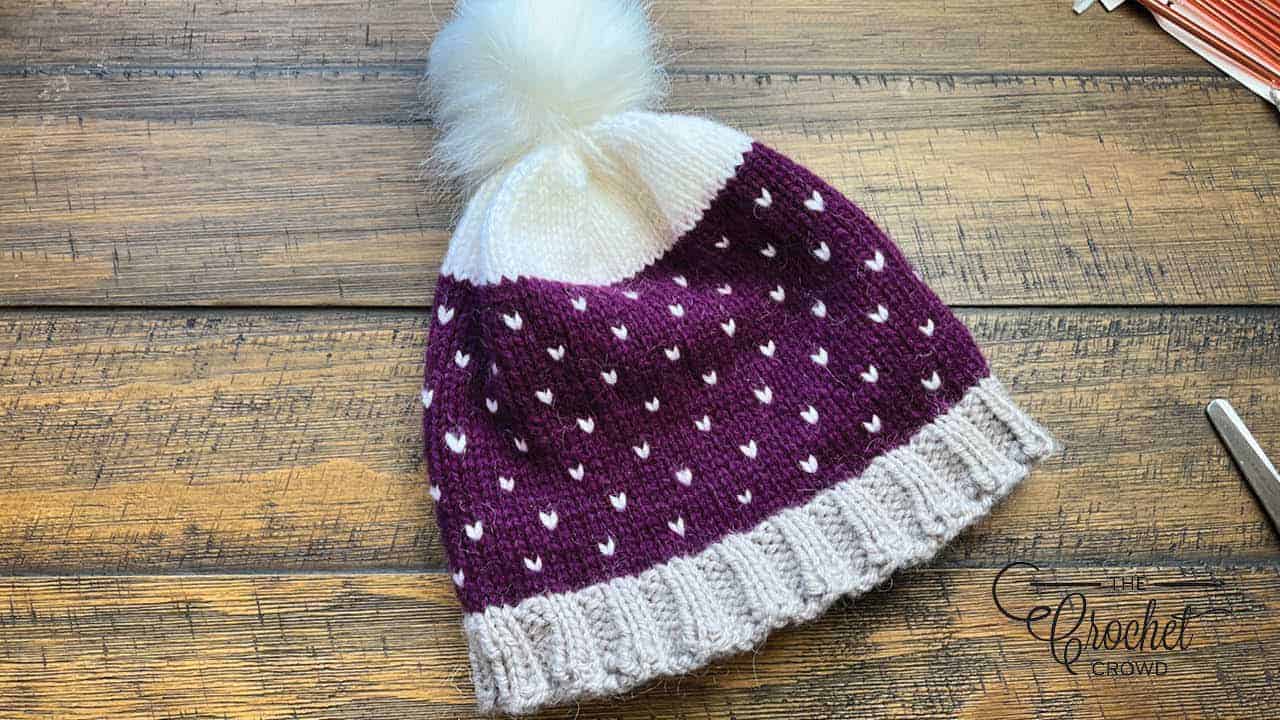 Crochet Version
Sarah from Repeat Crafter Me was so inspired by it as well that she made a crochet version using Split Single Crochet. She made it for adults and kids as well. It's really well done.
Crochet and knit have similar appearances at times but now understanding how to knit, I think I prefer the knitting for this type of application versus the crochet. I found it easier to maintain the pattern but that's a personal choice, of course.
---
Pattern Details
Project Size: Knit in Average Adult. Crochet version is Adult and Child Size
Gauge: Varies on the two patterns
Designer: Erin Kate Archer and Sarah Zimmerman
Stitch Multiple is not applicable.
Hook and Needle Size on Pattern: Varies on the pattern.
Yarn In Pattern: Red Heart Super Saver
Pattern Date or Last Revision Known: November 13, 2020
Please use the pattern for details on yarn quantities, gauge and other details not listed here. This pattern may have been updated since the creation of this tutorial, and the information or presentation of the printable PDF may have been changed without notice.
---
More Ideas
Another really good hat that is hat boutique ready for craft shows and personal pride. These are the Knit on The Go Easy Hats.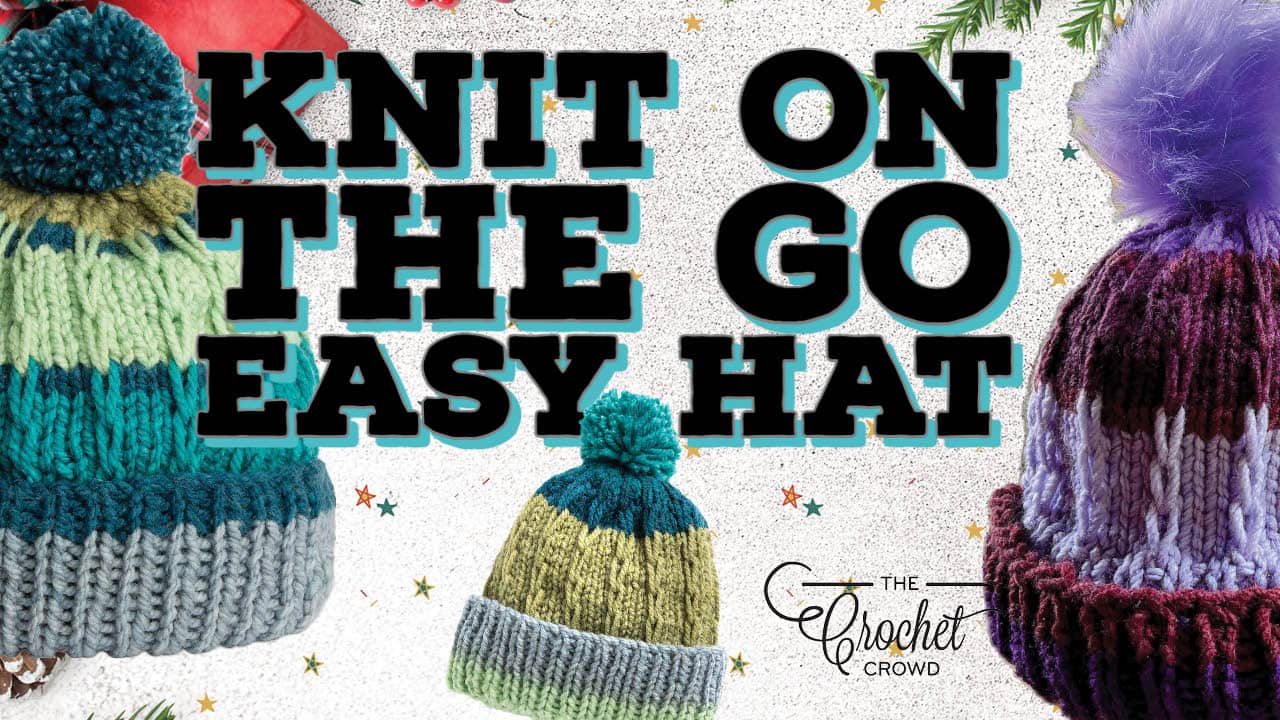 ---
Tutorial
Crochet in right-handed format only by Sarah.
Knit Version by Mikey
---
More Knit Hats