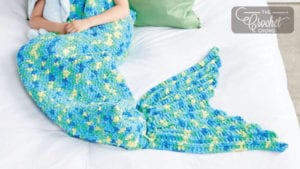 The Crochet Mermaid Tail is pretty straight forward. I added extra information to avoid the slip stitching line that would occur down the side.
The tail is made up of two halves and then sewn together to form the shape. I believe 100's if not 1000's of these Mermaid Tails have been made already.
We have an adult size in this same design. You can click below for the free patterns for it as well.



More Ideas
Tutorial
Snuggle Sacks