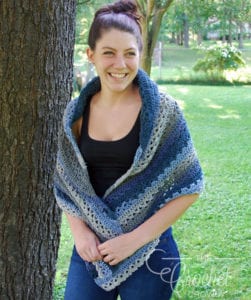 Crochet Nightberry Shawl Pattern
This Crochet Nightberry Shawl Pattern hooks up with the magic of just one Caron Big Cakes ball.  The striping on the Nightberry Shawl perfect for a casual look with a pair of jeans or dress it up with a special shawl pin.  There is no attached collar, it's just created by the crescent shape that you fold over to create this stylish look.  You could also be wrapped around your neck as a warm, winter scarf.  This would also make a lovely prayer shawl for a gift for someone special in your life.
If you prefer, any worsted weight will work and you can stripe as you please.  The finished piece is 66" x 24".
I only had 0.2 oz of yarn leftover, so I suggest checking your measurements after the 2nd row.  It should be 10" x 1.5".  If it is not, adjust your hook either up or down as needed.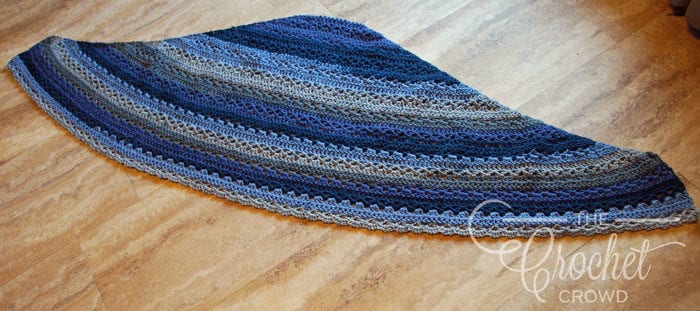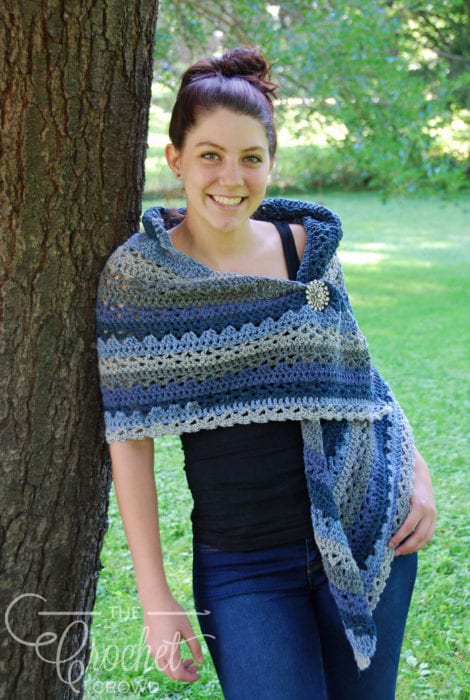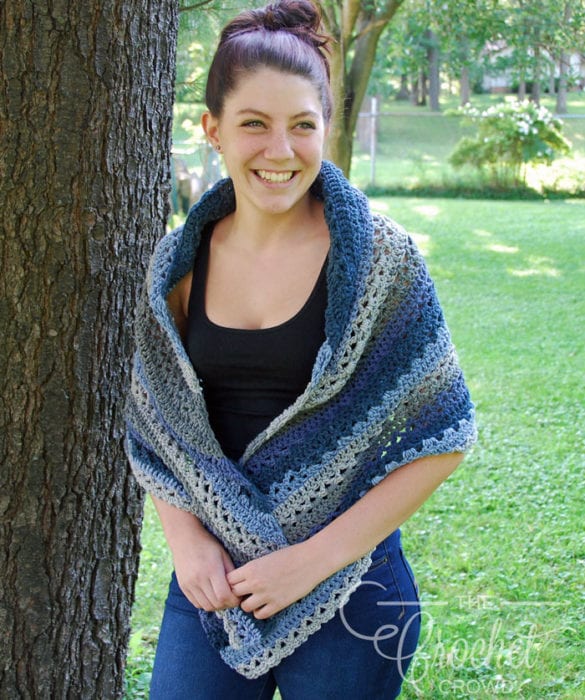 More Shawl Patterns