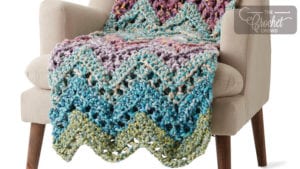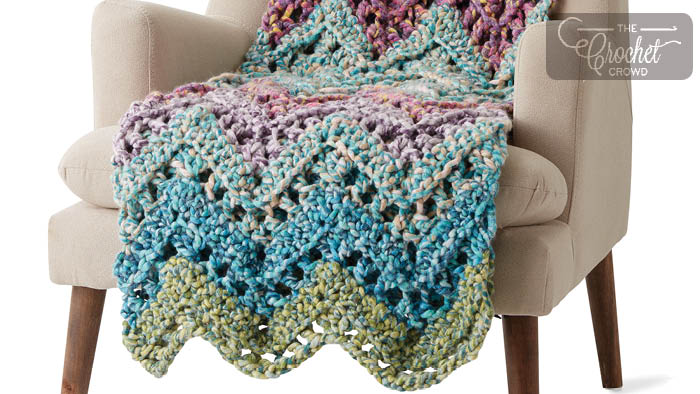 Crochet Peaks & Valleys Wave Blanket
Using the new Bernat Colorwhirl yarn, you can create these thick Peaks & Valleys Stitch Wave Blanket.
This pattern could technically be used for any size hook or yarn, as long as they complement each other. The stitching in the back loop every other row creates a textured ridge. The yarn is playful, soft and unique.


More Pattern Ideas
If you need help with the pattern, use the tutorial below.
Tutorial
More Wave Patterns