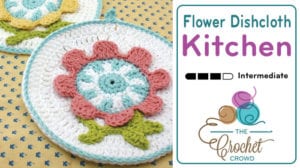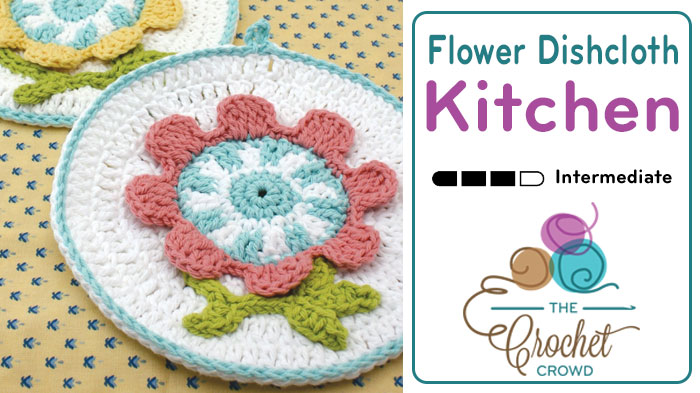 Crochet Spring Flower Dishcloth
Learn how to advance your crochet skills with a 3D crochet dishcloth that is designed to be extremely decorative and whimsical. The written pattern is no longer available. Just follow along with the tutorial.
This dishcloth is a generous size that includes a round with eye-popping petals that lay loosely on the top. Using the front loops only, the petal round is crocheted in the round and then you continue to build the dishcloth from the behind. The leafy vines are added on a feature where that is also provided into the pattern.
I have to admit, I have been intimidated by the look of this pattern and have put on filming this for a year or so. In teaching it on camera today, I realized I was letting myself judge the picture versus the reality of the work. Kinda silly when I think about it as I should know better. Some crochet projects, such as this one, have layers and really unique looks but are not difficult at all to achieve.
My sample in the tutorial reminded me of a Pansy in the end. I am not able to use white in the tutorials as I have a backdrop. You wouldn't be able to see the stitches. I used a bumblebee yellow instead. Turned out really nice.
Pattern Suggestions
Video Tutorial
Crochet Dishcloth Pattern Ideas