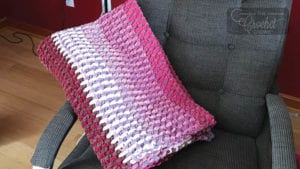 Crochet TV Blanket
I was inspired by Erin, a designer for Yarnspirations in the concept of mixing two yarns at the same time to create a plaid look. I wondered, what would Bernat Blanket Ombre look like in this concept. This is my latest Crochet TV Blanket. A great blanket to get cozy with while watching tv.


I have done the Moss Stitch / Granite Stitch before but I have never carried the used yarn across the top of the stitch to lock it into place. Erin taught me this concept and showed me that the edges look far superior and the colour play options are endless.
More Ideas
Using 2 Separate Balls Same Time
Each ball stays within its own vertical stripe. You can see the mauve colour carried onward while the other ball turned from light pink to dusty pink. This is helping to create a plaid appearance.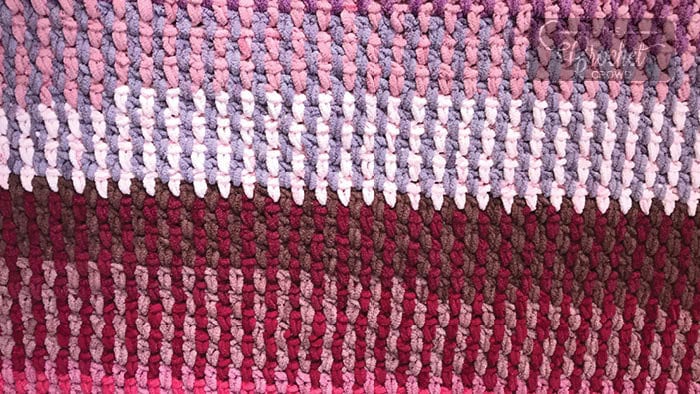 This blanket can be used for the TV room or even an extra blanket for a guest bed or footer for a bed.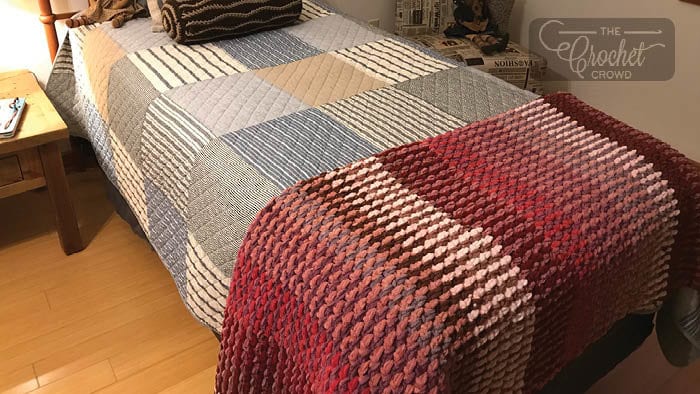 Some people may have issues with the self-striping not lining up but if you prefer this concept, you can always use solid colours of Bernat Blanket and control your colour as well. For myself, I prefer fewer yarn tails and let the yarn do the work.
Tutorial
Afghan Pattern Ideas