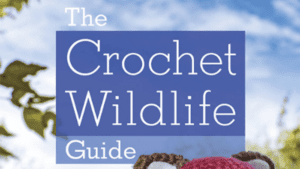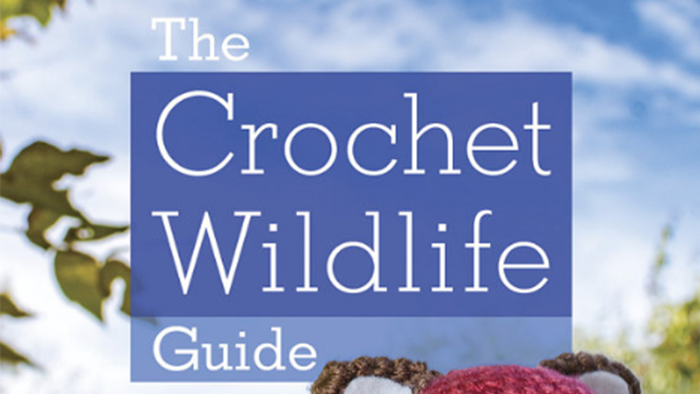 The Crochet Wildlife Guide
To my delight, I got a copy of The Crochet Wildlife Guide by Phillip Ha and Jeff Wiehler. From time to time, unprompted, I get a copy of a book to review. Whether it be from the publisher or author directly. In this case, the boys sent me a copy to look at. My review today is unpaid and is a genuine review of their book.
My first impressions of the book with just quickly scanning through were a curiosity. It reminded me a lot of a cookbook Daniel wanted to do with matching recipes to the environment. In Phillip's and Jeff's case, they matched the crochet to the environment with animal creatures featuring crochet. With Phillip specializing in Amigurumi and Jeff specializing in communications, it reminded me a lot of Daniel and I. Each of us has our specialty and is part of a two-part team together. Together, both Phillip and Jeff put together a well thought out, well laid out and leaving some of the steps to our own imagination of self-creation of potentially something else.
The book clearly shows body shapes before assembly and close up shots of mid-crochet shots and zoomed in stitch areas where they want to help you further. The boys really want you to succeed and put their power behind it to make it a reality. I can appreciate that 'a lot'. Not just writing about it, showing you through photographic tutorial format! I give that an A+++.
For those new to reading patterns, the guide at the front of the book shows you exactly how to read their patterns. Not just the standard abbreviations but explaining the brackets and meanings within their pattern. That's a definite bonus!
The patterns work in continuous rounds for the most part. So you don't get those pesky slip stitching lines at the end of a round. Also, the back of the book has the templates for the felt components used for items like inner ears! They have you covered for your success!
My favourite pattern of the entire book is the bat. How adorable is he? Très adorable! The book is as promised. It's truly a pattern book and guide. Targeting wildlife with cute interpretations of the animals themselves. See A Picture of All the Characters Here.
Find out more about this book and/or buy it online directly from the boys! You won't be disappointed. For those who are Canadian, you will be glad to know these guys are Canadian! For a Canadian like me! It's great to see Canadian talent in the world of Crochet! Rock on!

This post is a non-paid post but a genuine review of this book. 
Crochet Pattern Ideas
More eBooks
No post was found with your current grid settings. You should verify if you have posts inside the current selected post type(s) and if the meta key filter is not too much restrictive.