How Do You Choose the Yarn?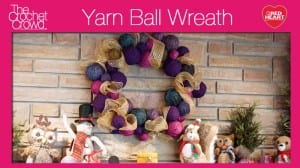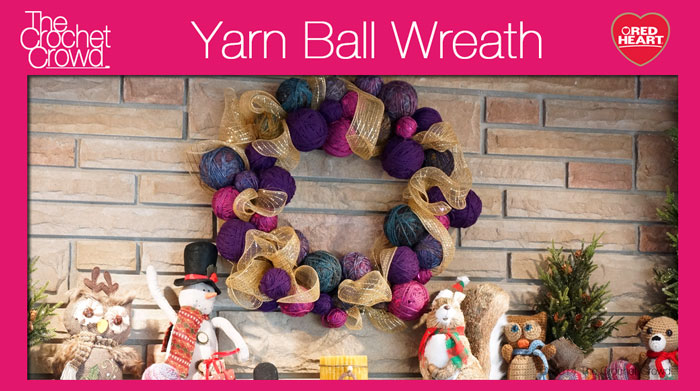 Yarn Aisle Yarn Choices
Tonight, we had the opportunity to visit a Michaels Store Location in Owen Sound, Ontario Canada. We wanted to see some yarn and see what's new on the shelves.
I've been told, our closest Michaels, which is about 45 minutes away from our home, has a very large and diverse selection of yarn. Yarn choices that include the large yarn makers plus the Michaels Store Brand of Loops & Threads.
The store was really quiet and Daniel and I went our separate ways in the yarn aisle. We've been circling separately the section for about 15 minutes. Occasionally we pass by each other giving judgmental looks with our eyes without exchanging a word.
So he breaks the ice and says, "With nearly 6 aisles of yarn, how can you make a decision on what yarn to use?"
So we stood in front of the section, side by side looking onto a wall of yarn and Daniel asks me… "What is drawing you to the yarn and how are you going to make the decision?"
Back Story
Can I level with you? All throughout my years as a child to adulthood. I have always been budget minded. Yep I said it… I'm CHEAP and it sometimes takes me a while to make decisions because I want to live within my means! Like many people say on The Crochet Crowd, they are very budget conscious and shop based on what they can afford. I'm no different.
I was telling Daniel tonight, I made my x-wife a crochet afghan. I didn't realize until tonight that it was actually Boucle Yarn, I don't remember that brand as the brand wasn't important to me back in the old days. Before The Crochet Crowd, I couldn't tell you what was acrylic, cotton, fancy or not. I would be drawn to the shelf with the colour, feel the yarn and then look at the price.
I really wanted to treat my x-wife to a really soft afghan for her to cozy into onto the couch as she would read her Cosmo! The yarn was $8.99 per ball. We had bought a house and though we had budgeted ourselves for a mortgage payment that we could afford, by the time all was said and done with the finances after our home was purchased, our mortgage payment was way too high for us. We hadn't considered extra expenses as a result of buying the house. We didn't have any money left over to play with, in fact, it was a recipe for living over our means and we realized it the first month into owning our first home. The expenses we so high, each month would just make us further in debt. We didn't do much as we couldn't afford it.
I really wanted her to have the afghan. I kid you not… I bought one ball and told myself, "When I finish the ball, I will come back and buy another when I get paid in two weeks." I literally made the afghan over a three month period of pulling out a few extra dollars to buy a ball with each paycheck.
My marriage ended and the home was sold a year later after loosing our shirts on the way out. It was a very hard but valuable lesson of trying to budget to stay within our financial means.
Throughout the years, when crocheting, I would go back to the store and budget myself once again. The difference this time was trying to buy enough yarn to complete an entire afghan instead of going ball by ball, I looked for sales and compromised based on the sales prices. Trying to justify the money for buying yarn. Listen up folks, I get it when people share their stories about budgets and about having to justify the purchase. I think many of us do it.
When I met Daniel, I literally had a plastic garbage bag of yarn to my name. Daniel is the first person to encourage my creativity and suddenly I don't need to feel guilty when looking at yarn and considering a purchase.
Today
I will tell you, as much as I don't need to justify myself with Daniel and my life's circumstances have changed… What hasn't changed is my budget minded attitude and the way I shop for yarn.
So I have a few things I do when choosing the yarn:
Colour first lures me in.
I feel the yarn.
I look at the price of the yarn.
I examine the picture on the ball band.
I separate one strand from the ball and examine the twist and colour story of the yarn.
I look at the price again.
I then look at the ball band picture again. Sometimes they have a free pattern included and I look to see how many balls it takes to make the project on the ball band. It will give me an idea how far the yarn will go for a project.
I then look back at the price and figure out the price of a final project.
I then make a determination if a project idea, to me, is worth the finished project if I were to buy the yarn.
If the answer is no, I keep looking… if the answer is yes, I buy it.
I do this constantly and is why I circle the yarn aisle slowly.
The Finished Project Value
When buying yarn, the finished project is a value as if I were to buy a finished item that is close to what I would buy normally and what I feel is fair. What has changed over the years is the importing of all of the finished clothing and merchandise to the stores. It's thrown our perceived value out the window as some items are cheaper to buy completely done verses doing it ourselves.
Sure, stores can sell a blanket for $9.99 today and the yarn to make it would be about $30 – $40. But I'm a bit old school, how much is my own creativity worth today? It's more than $9.99 I will tell you. Making my project is therapy and my sense of accomplishing something for myself.
But then there are other stores where the finished good are way too much money considering it's imported such as home decor stores where we can create an afghan or something that is much cheaper to make and most likely, more personal.
So I balance in my brain what is fair and what I am willing to pay for a finished item. I use this as my balance point in decision making.
I'm not one to loose my cool if a yarn ball is $10. I use balls that are that high and sometimes much higher. The finished project determines what I am willing to spend. What's the difference of spending the magic price of $50 in a fashion store for a pre-made scarf verses using exquisite yarn to make one for myself. It's all about balancing what you are willing to spend.
Final Thought
So I guess for me it's all about three things:
What Colour is the Yarn?
What can I afford?
What can I use to justify my purchase to determining what I am willing to spend on yarn?
We each have our trigger points… Would love to hear what you think about on this topic. Leave me a comment below in my blog.