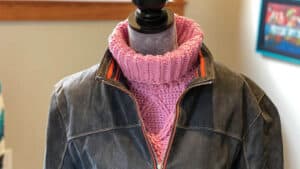 Introducing the Crochet Cliffcrest Collar Cowl pattern. No, it's not a sweater under that jacket. It's a cowl that resembles a sweater.
For those who like cowls but have the gap between the opening of the jacket and wearing the cowl is. Or maybe even a sweater that wraps around the neck and leaves an opening with the jacket.
This solves some issues and is really gift-worthy.
Simply slip on over your head and left wrest on your shoulders.
The jacket will cover over top hiding the fact that you are wearing just a cowl collar.
If someone says so you nice sweater under that jacket. You say... Oh Thanks, and keep it a secret it's just a cable cowl with a turtleneck. They won't know the difference.
I really loved this idea that I filmed it. It's one of the longer tutorials we have as I don't film wearable that often. I was that compelled.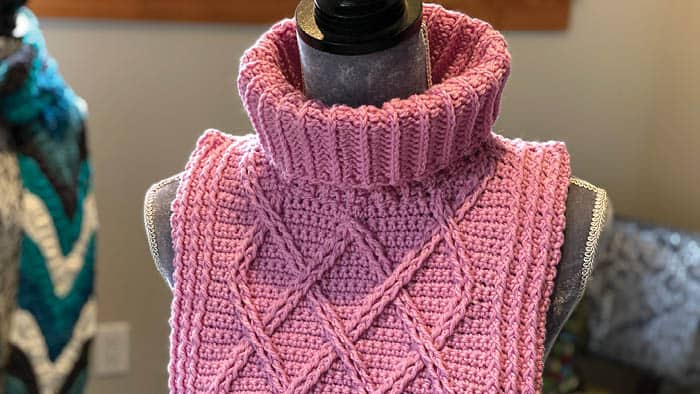 More Ideas

Crochet Neck Diagram Area
This is not on the original pattern but was created for this tutorial. You can save or print this diagram.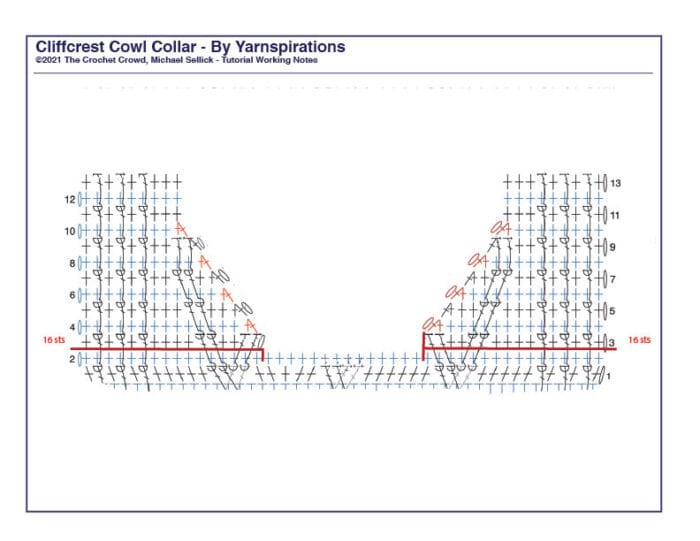 Tutorial
Please note I made a mistake when I attached the collar. I assumed the halfway point was across the back. Evenly space the collar around the neckline. The video has been updated with a note on the screen.
More Cowl Patterns