Early summer, Marly Bird shared with me about the new poncho she was designing. It was so much work and now ready for you. The Patons Color Kaleidoscope Poncho is phenomenal in colouring. I can see something like this taking blue ribbons at the county fairs.
Marly was busy at work during the summer filming for this series after the design was done. The ambassadors were blown away by how fast she could knit this up once the design was completed. She's like a machine. Any stitch along is not a race but there is pressure for us behind the scenes to be quick and produce a lot of patterns and inspiration.
Let Marly take you away on a knitting journey this fall. This begins September 21st, 2023 and goes for four weeks! Click the button below to subscribe to get the patterns and tutorials delivered. You can also get the yarn requirements and more if you sign up.
.
.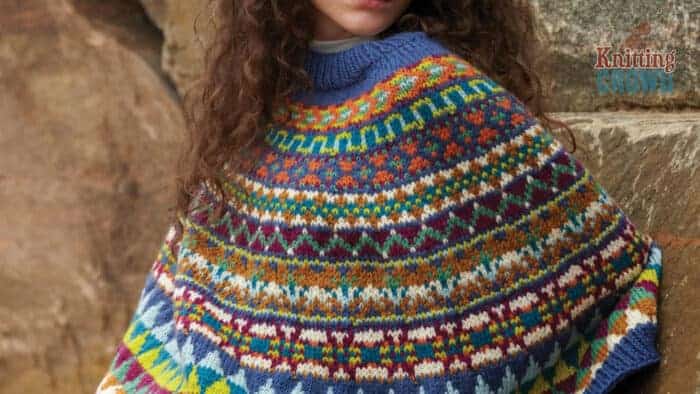 Another Past Stitch Along
Another past knit along was the Fading Stitch Knit Hat. I wasn't the original host but challenged myself in 2022 to learn to knit for real and completed this hat as my 3rd ever hat ever hand knitted. I was so proud of myself. A free tutorial is available to guide you if you need it, no need for sign up as the stitch along is done.
The purplish / pink colour was my version I knitted! I did it all by myself. I was so proud of myself. This was using Caron Colorama original yarn in O'Go format.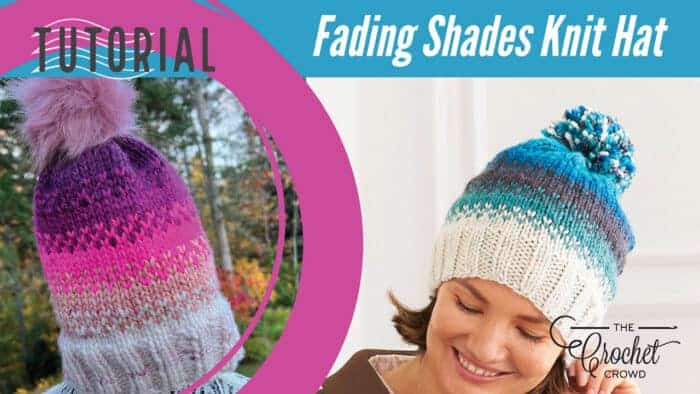 More Knit Hats