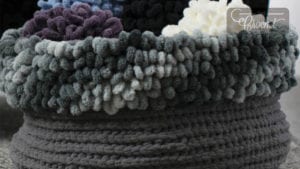 Loopy Edge Crochet Basket with Bernat Alize EZ and Bernat Blanket
The Loopy Edge Crochet Basket is made with two strands of super bulky Bernat Blanket held together, to create a dense, structural basket wall. The basket base is topped with fun, loopy Bernat Alize Blanket EZ yarn, bringing playful texture. The result is stylish and practical, perfect for holding your work(s)-in-progress. Check out the free pattern from Joann.


More Ideas
Bernat Alize Blanket EZ Yarn
Casting on with Bernat Alize Blanket EZ yarn is very simple due to the pre-formed loops. You can cast on in either right to left, or left to right. Some patterns that we have, it matters which side you start on. You will notice that in the tutorial work.
Each loop counts as a stitch. To start the project. Count the number of loops across and once satisfied, begin doubling back with pulling loops from the back to front. In some patterns, you may be pulling front to back. Either way, there's really nothing fancy involved to get yourself started.
So essentially, count and begin to loop the stitches through.
Where to Find Bernat Alize Blanket EZ
Bernat Alize Blanket EZ is exclusively available at all participating JOANN Fabrics & Crafts stores across the USA. This yarn will be available on JOANN.com. Keep in mind, that JOANN only ships to the United States. Click here to Find A Store Near You. See JOANN's website for more information on store hours and terms of service for online ordering and shipping.

Tutorial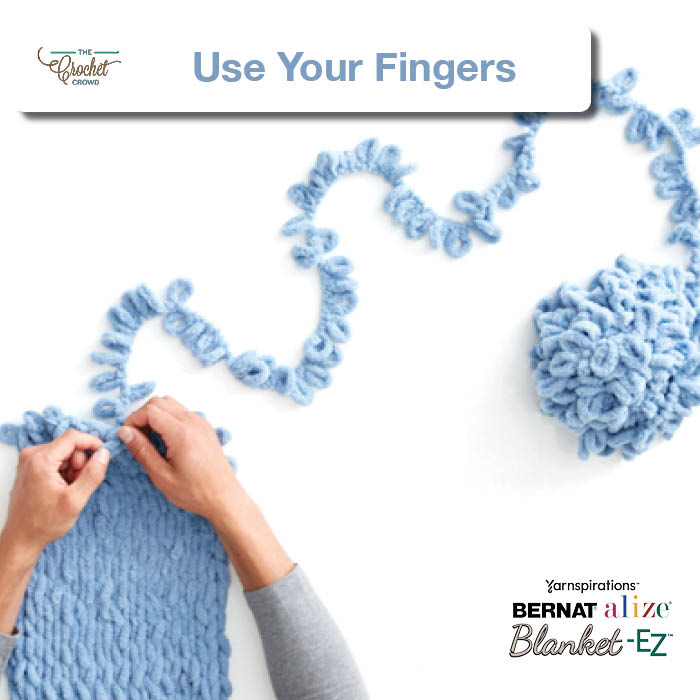 More Bernat Alize Blanket EZ Ideas
Bernat Alize Blanket EZ" data-style="grid" data-row="1" data-layout="vertical" data-rtl="" data-fitrows="" data-filtercomb="" data-filterlogic="OR" data-filterload ="" data-sortbyload ="" data-orderload ="false" data-fullwidth="" data-fullheight="null" data-gutters="[[320,5],[480,5],[768,10],[980,10],[1200,10],[9999,10]]" data-slider='{"itemNav":"null","swingSpeed":0.1,"cycleBy":"null","cycle":5000,"startAt":1}' data-ratio="1.78" data-cols="[[320,1],[480,2],[768,3],[980,4],[1200,4],[9999,5]]" data-rows="[[320,200],[480,200],[768,220],[980,220],[1200,240],[9999,240]]" data-animation='{"name":"Fade in","visible":"","hidden":""}' data-transition="700ms" data-ajaxmethod="load_more" data-ajaxdelay="100" data-preloader="1" data-itemdelay="100" data-gallery="" data-ajax="">