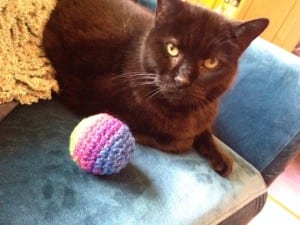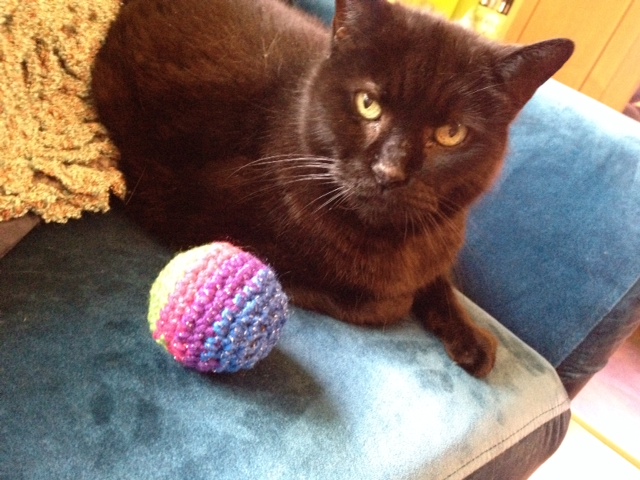 Crochet Love Our Kitty Toy
Dimitri loved homemade cat toys. She died in 2017. Laced with catnip and sized right to carry around. I cannot express enough how much she loves her toys.
She's too old to care about a mouse running across her path but a laced catnip toy is something she absolutely loved.


She carried her toy outside a couple of months ago and I found it all soaked and ruined. Usually, she meows like a kitty in heat and goes running across the house with it... gets there... drops it and the fun is over... but then does it again in a while. It's the only exercise she gets.
Let's face it... cats and dogs don't care if you make the item or buy it at the store. I have the yarn, I have a bag of catnip and I have the desire to show her my love by making her a new toy. This is how I did it.
The free downloadable has instructions on how I created this toy. I made a pouch for the catnip scents to get through without the catnip making a mess of our home.
Pattern Suggestions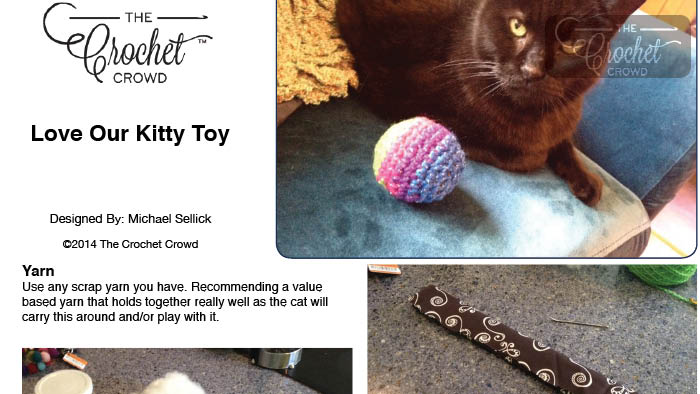 More Cat Projects to Enjoy
Rimmed Cat Bed - Binky Boo is lying in her bed.
Crochet Pet Pattern Ideas