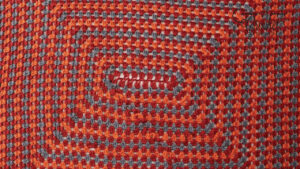 The Crochet Bernat Really Thick Rectangle Blanket will crochet up really quickly. Super easy free pattern to follow.
In the configuration of how this blanket will grow, it will turn eventually into 40″ x 70″ which is about the size of a twin crochet bedspread. Using the thick yarn, it can be maybe a 2-day project for someone.
Suggesting to use Bernat Softee Chunky but you can switch the hook to any size and use whatever yarn the ball band suggests too. You are the artist after all.
More Ideas

Tutorial
Launches April 2nd at 2:30 pm ET
More Blanket Patterns