The Crochet Speckle Waffle Hat on the Red Heart Super Saver Jumbo Speckle yarn packaging is a free pattern. A tutorial was made for this last year featuring Red Heart Super Saver yarn.
The pattern is the same for both, with just changing the brand over.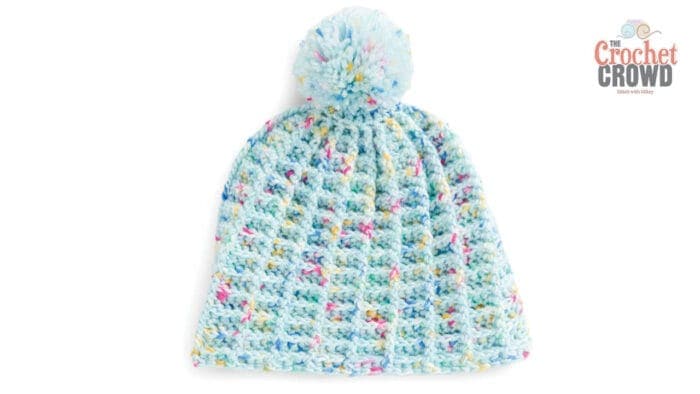 .
.
Tutorial
Another Hat
The toddler to adult crochet hat is another free pattern with a matching tutorial to help you out.